Post by Chris Page on Sept 12, 2023 6:43:13 GMT -5
¬ - ¬ - ¬ - ¬ - ¬ - ¬ - ¬ - ¬ - ¬ - ¬ - ¬ - ¬ - ¬ - ¬ - ¬ - ¬ - ¬ - ¬ - ¬ - ¬
¬ - ¬ - ¬ - ¬ - ¬ - ¬ - ¬ - ¬ - ¬ - ¬ - ¬ - ¬ - ¬ - ¬ - ¬ - ¬ - ¬ - ¬ - ¬ - ¬
¬ - ¬ - ¬ - ¬ - ¬ - ¬ - ¬ - ¬ - ¬ - ¬ - ¬ - ¬ - ¬ - ¬ - ¬ - ¬ - ¬ - ¬ - ¬ - ¬
Our opening tag match on Dark saw Sam Chatman and Edward Grado wearing matching red jackets to the ring. Damage dominated Grado in the early goings before tagging Johnny in. Johnny tried to steal a win but was cut off by Chatman which led to a hot tag from Grado. Chatman was a house of fire leveling Johnny. Stylzes turned things around with a reversal. Johnny opted to not make the tag several times before Damage had enough and leveled Johnny to take the pinfall to Sam Chatman.
WINNNERS VIA PINFALL: SAM CHATMAN and EDWARD GRADO
Match Time: 7:23
¬ - ¬ - ¬ - ¬ - ¬ - ¬ - ¬ - ¬ - ¬ - ¬ - ¬ - ¬ - ¬ - ¬ - ¬ - ¬ - ¬ - ¬ - ¬ - ¬
Mansley and Joule start things off but before the lock-up Myst blindsides Ortiz from behind. Mansley took over with some offense before Ortiz turned things around. FPV is tagged in where a double-team move was landed for a near fall. FPV maintained the offense until Amber used cheap shots to take it back. Myst is tagged in where she and FPV traded offense and several near falls. Ortiz was tagged back in and along with FPV shifted the momentum back into their favor. The finish saw a distraction from Myst and Mansley capitalizing to get the pinfall.
WINNERS VIA PINFALL: AMBER MANSLEY and JENNY MYST
Match Time: 12:54
¬ - ¬ - ¬ - ¬ - ¬ - ¬ - ¬ - ¬ - ¬ - ¬ - ¬ - ¬ - ¬ - ¬ - ¬ - ¬ - ¬ - ¬ - ¬ - ¬
¬ - ¬ - ¬ - ¬ - ¬ - ¬ - ¬ - ¬ - ¬ - ¬ - ¬ - ¬ - ¬ - ¬ - ¬ - ¬ - ¬ - ¬ - ¬ - ¬
John Blade started off hot and heavy in the opening minutes of the match where he nearly planted J Mont with an Attitude Adjustment, Mont countered with a JKO from outta nowhere to score the win and successfully retain the WGWF Championship.
WINNER AND STILL WGWF CHAMPION: JOE MONTOURI
Match Time: 1:23
¬ - ¬ - ¬ - ¬ - ¬ - ¬ - ¬ - ¬ - ¬ - ¬ - ¬ - ¬ - ¬ - ¬ - ¬ - ¬ - ¬ - ¬ - ¬ - ¬
¬ - ¬ - ¬ - ¬ - ¬ - ¬ - ¬ - ¬ - ¬ - ¬ - ¬ - ¬ - ¬ - ¬ - ¬ - ¬ - ¬ - ¬ - ¬ - ¬
¬ - ¬ - ¬ - ¬ - ¬ - ¬ - ¬ - ¬ - ¬ - ¬ - ¬ - ¬ - ¬ - ¬ - ¬ - ¬ - ¬ - ¬ - ¬ - ¬
¬ - ¬ - ¬ - ¬ - ¬ - ¬ - ¬ - ¬ - ¬ - ¬ - ¬ - ¬ - ¬ - ¬ - ¬ - ¬ - ¬ - ¬ - ¬ - ¬
DENISE ESSEX: Hello fans I'm here with your favorite wrestler, and mine, Giovanni Santana who faces CJ O'Donnell in tonight's main event, as he hopes to advance for the second year in a row to the second round of the Cannabis Cup. But Cholo, that's not what I wanted to talk to you about right now.
CHOLO: It's okay Denise, the time for talking about CJ and the Cannabis Cup is done. Besides, Cholo figured that's not the reason why you're here.
DENISE ESSEX: … Don't worry, not going to put you on the spot and ask you about that second date you promised me either.
CHOLO: Um, that was you who promised that and Cholo said that he couldn't-
DENISE ESSEX: AGREE to disagree, anyway, no, the reason obviously is to talk about what Ragnarok did to you at the last Monday Night Brawl. Let's take a look.
We get a flash back to last week, watching as Ragnarok slaps the popcorn out of one of the kids hands then slaps the soda of another one into him, soaking him in it. Cholo shoves him and then turns his back on Ragnarok as he goes to check on the kids, which leaves him open for Ragnarok to hit him with a forearmshot! Cherry Cola gets out of there as Ragnarok then grabs Cholo by his afro and pulls him over the guardrail, dropping him to the floor. He then begins to put the boots to him as the crowd boos loudly. Ragnarok then brings Cholo to his feet only to send him crashing against the steel steps! Cholo is down, hurting, holding his shoulder in pain but Raganrok is not done, bringing him back up, lifting him up for a slam but instead of dropping him, he throws him shoulder first against the ring post! At this point WGWF officials and security arrive, getting in between Cholo and Ragnarok but the damage has been done. Ragnarok throws his arms up saying he is done, but as he leaves, he makes sure to stop by the "Cholo" section and mocks the kids with his hands on his face, acting as if he's crying. Some kids are in fact crying while others boo him and throw popcorn and other stuff at him. Ragnarok just laughs, and before leaving, he takes one last look at Cholo who is down still, holding his arm in pain. We come back to live TV.
DENISE ESSEX: A very nasty attack Cholo and clearly, you are still feeling the effects of the attack.
Denise gestures towards Cholo's shoulder which is heavily taped and currently has it iced with a wrap that goes around his chest. Cholo looks at it and smirks.
CHOLO: You know Denise, this is not the first, nor the last time someone has attacked Cholo.. He can take it, as you know, he has the body that is built to take a lot of punishment.
DENISE ESSEX: Oh I know it! Remember when I put wax on-
CHOLO: No-no, callate preciosa.
He puts his index finger on his mouth shushing her.
CHOLO: Cholo can take anything Ragnarok can dish out and more… This shoulder right here will heal, and it will not be a problem tonight when he faces CJ. What Ragnarok did at the last Brawl is show Cholo that he is nothing more than a bully… and Cholo can deal with that no problem… However, what Cholo has a problem with is what Ragnarok did to my friends that were with me that night. It takes a special kind of piece of shit to attack innocent little children. Excuse me Denise.
Cholo takes the microphone from her and holds it up to his mouth as he points at the camera.
CHOLO: Cholo will make this very short and sweet Rag, you wanted Cholo? Well you got Cholo, for the Intercontinental Championship, at the 10/9 brawl. Cholo told you that all you had to do was ask for a shot, but now you messed with his kids… and because of that, you don't get Mr. Nice Guy, you get La Bestia… You can forget about Valhalla, Raganrok, because when you and Cholo meet in that ring, he is sending you straight to Nifhel!
A side of Cholo we hardly see, stern, serious, determined, eyes full of fire and rage. He hands the mic back to Denise and heads back inside his locker room to continue his match preparations.
¬ - ¬ - ¬ - ¬ - ¬ - ¬ - ¬ - ¬ - ¬ - ¬ - ¬ - ¬ - ¬ - ¬ - ¬ - ¬ - ¬ - ¬ - ¬ - ¬
¬ - ¬ - ¬ - ¬ - ¬ - ¬ - ¬ - ¬ - ¬ - ¬ - ¬ - ¬ - ¬ - ¬ - ¬ - ¬ - ¬ - ¬ - ¬ - ¬
CENTURION:
Here we go!! Another first round match for the Cannabis Cup!!!!
DERRICK DIAMOND:
Bong Rips for everyone!!!!!
The bell has rang as we see Ragnarok and Cyrus Riddle stand face to face with each other, neither man is reacting to the anticipation of the crowd as they want to see these two men wage war with each other. Ragnarok slowly gets nose to nose with Riddle as the two men stare each other down without saying a word before Ragnarok suddenly gives Riddle a headbutt, this staggers Riddle a little before shaking it off and turns his attention back towards his opponent. Ragnarok follows it up with hitting a few massive forearm shots that staggers Riddle into the corner as Ragnarok runs towards the opposite corner before charging in on Riddle for a running Splash into the corner. Riddle manages to sidestep the assault and follows it up with a reverse neck breaker upon Ragnarok that staggers out of the corner. Riddle then follows it up by delivering series of knee drops to the forehead of Ragnarok before wrapping his head in a reverse chinlock, trying to take all of the air out of the lungs of Ragnarok. Ragnarok manages to place his right hand over the face of Riddle, trying to make things seem more difficult for Riddle as he slowly manages to get to a kneeling position. Wrapping his powerful arms around the waist of Riddle as he sets him up for a modified Backsuplex as either man have gotten to their feet. Executing the move as this causes Riddle to bounce his head off the canvas hard.
CENTURION:
That was a rough landing for Riddle.
DERRICK DIAMOND:
That's why I always fly with my private jet, never a bumpy landing.
Ragnarok shakes off the cobwebs from his head, clearly affected after hitting the missed splash into the corner as that lead into the Neck Breaker and the Chinlock. He wraps his hands across the throat of Riddle, trying to choke him out as the official uses the five count on him in order to break the hold

1!!!

2!!!!

3!!!!

4!!!

Ragnarok lets go off the choke hold and then starts to drive forearm shots to the face of Riddle, this causes the official start the five count once more, only to be broen up as Riddle ran his legs underneath the armpits of Ragnarok and manages to use his leg strength to roll Ragnarok on his back before executing a kipup as Ragnarok rolls through. Ragnarok charges in on Riddle, only to be met by a knee to the side of his head that causes Ragnarok to stagger in his tracks. Riddle then follows it up by executing a Bicycle kick to the back of Ragnarok's head that drops the slightly bigger man. Riddle then immediately follows it up by grabbing him by the arm and sets Ragnarok up for a standing Armbar submission hold, trying to force him to tap out to the painful hold or at least neutralize the striking aspect in his right arm.
CENTURION:
Nice counter from Riddle
DERRICK DIAMOND:
It sure is Centurion, great match so far!! And it's only the opener!!!
Ragnarok's eyes are locked upon the ring ropes, trying to reach for it with one of his other free limbs but are unable to do so. Riddle then places the right arm across the canvas and drives his knees into the elbow joint before locking the arm behind Ragnarok's back in a Hammerlock. The official is on his knees while keeping an eye upon Ragnarok whether he wishes to give in to the painful holds that Riddle is putting his arm through. Ragnarok refuses to give into the questions that the official is asking him if he wants to give up as he manages to get to a kneeled position with Riddle behind him with his head driven between his shoulder blades while holding onto the Hammerlock still. Ragnarok tries tor each over his shoulder in an attempt to grab the head or hair of Riddle unsuccessfully. Riddle pulls harder on the arm, causing Ragnarok to scream out in pain before cursing out loud as he tries to get back to his feet. There Ragnarok uses his might to stagger forwards towards the official, corner him in order for him not to be able and notice the low blow of him to Riddle by kicking him between his legs in the crown jewels
CENTURION:
Come on ref!! That's an immediate disqualification!!!
DERRICK DIAMOND:
It sure is a painful situation!!! I guess no offspring in the Riddle household anytime soon!!!
CENTURION:
Why don't you say that to our current Television Champion??
DERRICK DIAMOND:
I think the two know about the birds and the bees
Ragnarok turns around after hitting Riddle, giving the official the opportunity to get out of the corner and notices Riddle down on the canvas while feeling the after effects from the low blow. Causing the official to argue with Ragnarok whether he hit him with an illegal low blow, only to have Ragnarok walk pass the official and hooks Riddle's legs for the three count

1!!!

2!!!

Thre….

Riddle somehow manages to kick out at two, causing Ragnarok to immediately follow up his onslaught Riddle somehow manages to kick out at two, causing Ragnarok to immediately follow up his onslaught by driving a few forearms into the face ofRiddle, only to have Riddle pull his hands up and pushes Ragnarok on his back as he now mounts on top of the former Television Champion and drives elbows into the shoulder trapezius of Ragnarok before grabbing him by the head and executes a quick Snap Suplex before going for the cover
1!!

2!!!

Thre…

Ragnarok pushes Riddle off of him before rolling out of the ring for a breather as he shakes off the cobwebs, giving Riddle the chance to runt he ropes on the opposite side of the ring before hitting a baseball slide to the upper body of Ragnarok. This sends him crashing into the barricades. There we see Riddle slowly get out of the ring and approaches Ragnarok, delivering several high impact punches to the side of the head before whipping him face first into the steel ring post. He slides in and out o f the ring, forcing the official to start over with his ten count before turning his attention back upon Ragnarok once more. Rolling him back in the ring before sliding back in the ring and goes for the cover as he hooks both legs

1!!

2!!!

Thre….

Ragnarok manages to get his shoulder off the canvas, we see his face in agonizing pain as Riddle pulls him up by using his arm. He then sets him up for a Slam, but Ragnarok manages to break it as he pokes his thumb into the eye of Riddle. Ragnarok shakes off the cobwebs of the ring post before kicking Riddle in the face as that sends him through the ropes on the outside. Ragnarok runs the ropes and dives through the ropes as he delivers a big time Suicide Dive and this time it is Riddle that crashes into the barricades.
CENTURION:
Air Boom!!!!!
DERRICK DIAMOND:
They got great stewardesses!!!!
Ragnarok gets to his feet as he screams out a primal scream before setting Riddle up to have his face blasted into the steel ring post. Only to have Riddle block it by putting both hands up in time and then drives an elbow into the midsection of Ragnarok and then slides him back into the ring. Riddle slides slowly into the ring, only to be met and stopped by an elbow drop on the back from Ragnarok. Ragnarok follows it up by kicking Riddle in the ribs before pulling him up to his feet and whips him into the ropes and set him up for a big boot to the face. Only to have Riddle grab the leg and turn the move into a Dragon Screw as this drops Ragnarok in an awkward way while holding his leg in pain. Riddle wastes no time, grabs the painful leg and locks it in a Single Leg Boston Crab in the middle of the ring, trying to secure a submission victory over the former Television champion. We see Ragnarok scram in agony, holding his hands to his face before reaching forward to the ropes. He quickly realizes that he is too far from the ropes to reach them as he plants both of his hands on the canvas and pushes his upper body off the canvas in a last ditch effort to crawl towards the ropes.
CENTURION:
Will Ragnarok make it to the ropes? Or will he be forced to tap out??
DERRICK DIAMOND:
Wait, you got options as a wrestler??
CENTURION:
What do you mean?
DERRICK DIAMOND:
You have always told me that a wrestler should never choose the low road, but now you are telling me that he has an opportunity to do what you have always told me was a no go!!!!
CENTURION:
Oh please…
We see Ragnarok crawl over slowly and manages to place the tip of his index finger on the rope for a split of a second, causing the official to tell Riddle to let go off the hold as he does.
DERRICK DIAMOND:
It's a good thing that Ragnarok didn't listened to your advice
CENTURION:
Sigh…. Why?
Riddle gets to his feet where he approaches Ragnarok and as he picks him up he's hit with a low blow! Ragnarok follows up with the Bone Crusher!
1!!
2!!
3!!
¬ - ¬ - ¬ - ¬ - ¬ - ¬ - ¬ - ¬ - ¬ - ¬ - ¬ - ¬ - ¬ - ¬ - ¬ - ¬ - ¬ - ¬ - ¬ - ¬
WINNER VIA PINFALL AND ADVANCING IN THE 2023 CANNABIS CUP: RAGNAROK
Match Time: 14:23
¬ - ¬ - ¬ - ¬ - ¬ - ¬ - ¬ - ¬ - ¬ - ¬ - ¬ - ¬ - ¬ - ¬ - ¬ - ¬ - ¬ - ¬ - ¬ - ¬
¬ - ¬ - ¬ - ¬ - ¬ - ¬ - ¬ - ¬ - ¬ - ¬ - ¬ - ¬ - ¬ - ¬ - ¬ - ¬ - ¬ - ¬ - ¬ - ¬
Monday Night Brawl comes onto the air and the fans at home are greeted to a totally different vibe. All of the usual Monday Night Brawl color schemes and traditional ballyhoo is no more.
You see small blimps flying around the inside of the arena. Each blimp has a different member of The Fortunate Ones placed on it. And if that is not enough, just look around. There are a number of changes that have been made. You can even see The Fortunate Ones Beach Balls taking over as the fans are having a blast smacking them all around.
Centurion:
I wish someone would smack J Mont around.
Derrick Diamond:
The only way you will get the chance to do that is if you get your hands on a J Mont beach ball with his face on it. J Mont owns you.
Centurion:
He wishes that.
Derrick Diamond:
Do we need to replay when he smacks the shit out of you?
As Centurion ponders what to say and do to Derrick Diamond, the cameras are panning around the arena to the new look Monday Nights here in the WGWF. Instead of the Monday Night Brawl logo on the screen, it is Monday Night Fortune!
The ring canvas has been changed from the iconic WGWF logo and replaced by this.
The turnbuckle pads have the faces of the Fortune Ones on them. Nowhere a competitor goes tonight and moving forward can escape the look and power of the Fortunate Ones!
Even the World's Greatest Tron has been rebranded as the World's Greatest Fortune Tron.
The usual intro music for Brawl has been tossed and replaced by THE FORTUNATE ONES THEME SONG "RUN THIS TOWN" BY JAY-Z AND RIHANNA!!!
A man wearing a USA television network suit is in the ring. Some recognize him. Others don't.
Tyson Timmons:
Hello WGWF! Welcome to Monday Night Fortune … We have a great show lined up for you, but before we get the night rolling, let me introduce myself. My name is Tyson Timmons. I am the Executive of the USA Network and the man responsible for the WGWF making its way onto this amazing network. It was a very lucrative deal for both sides. But another offer has come across my desk and it's one that I just see as a golden opportunity for the USA Network and our new majority owner. So, without further adieu. Get your camera phones ready. Put your hands together for the man who now owns 51 percent of the USA Network.
The song by Outkast, "So Fresh, So Clean" hits the airways. A song that has yet to make an appearance on Monday Night Brawl. But, as you heard. Things are about to change.
"So Fresh and Clean" by Outkast plays.
Outkast - So Fresh, So Clean (Official HD Video)
Centurion:
I have never heard this song before.
Derrick Diamond:
Sounds like me Cent. I'm so Fresh and Clean for the ladies.
Centurion:
I think your mom dropped you on your head one too many times.
Derrick Diamond:
Weren't you the one that got bitched slapped that got heard all around the world?
As Centurion and Derrick bicker, the song is blasting throughout the arena. The fans are on their feet because this could be the debut of someone new to the WGWF. Tyson Timmons in the ring has a big smile on his face. And then…..
The roof is about to blow off this place. When the smoke, pyros, and fireworks clear, the cheering turns into boos and cursing.
Derrick Diamond:
HAHA! This is great.
Centurion:
I hate this guy, and I hate you too.
Standing at the top of the ramp, flanked by Flash Rotten is none other than the Undisputed Beast and WGWF World Heavyweight Champion. The one and only J Mont. But not in his usual decked-out custom suit, or Gucci. Instead, he has on a pair of work boots along with Cintas work pants and a button-down work shirt. The World title is not on his shoulder but around his waist tonight. Also, as the camera zooms in, you can see the name tag that is attached to the pocket on his shirt hanging from a clip-on.
Name: J Mont Title: WGWF World Champ
But that is not all. Flash Rotten has that sinister smile on his face. The fans are not letting up right now. First, news breaks about Tyson Timmons announcing a new majority owner of the USA Network which handles the WGWF. Now we have J Mont who is mimicking Peter Vaughn.
As J Mont walks down to the ring, he has a mop in his hand, and you can see some water dripping from it. And before you know it, business picks up. J Mont extends the mop out as he walks, hitting everyone on the right-hand side in the face with the dirty mop. Feeling bad for the people on the left side, he does the same thing. Knocking parents in the face who are trying to protect their kids. You even see a woman's wig come off her head. You see a kid lose his popcorn. An older woman's dentures flew out of her mouth. A Sonya Benson look-a-like lost her colored eyebrows.
Centurion:
What a disgrace to the WGWF.
Derrick Diamond:
J Mont is the reason we have the highest ratings we have ever had.
As J Mont approaches the ring and looks up at Tyson Timmons, he stops and turns around to look at all the fans.
BOO!!! BOO!!! BOO!!! BOO!!! BOO!!! BOO!!!
BOO!!! BOO!!! BOO!!! BOO!!! BOO!!! BOO!!!
BOO!!! BOO!!! BOO!!! BOO!!! BOO!!! BOO!!!
BOO!!! BOO!!! BOO!!! BOO!!! BOO!!! BOO!!!
J Mont is waving the fans on for more. Everyone knows that the BOO's thrive J Mont. It's like a turn-on to him. J Mont slides the mop under the bottom rope as he makes his way up the metal steps. Followed by Flash Rotten, both men enter the ring. A handshake of J Mont and Tyson is followed by one with Flash and Tyson.
J Mont climbs up the turnbuckle holding his hands up high in the air, as that World Title shines and takes all the attention off the Peter Vaughn outfit. As J Mont hops down, he picks up the mop and grabs the mic from Tyson.
J Mont:
Man, now I know what the Dallas Cowboys feel like when they lose a playoff game. All that Booing.
Centurion:
I wish Micah Parsons would blindside J Mont right now.
Derrick Diamond:
J Mont would knock out Parsons.
J Mont:
Everyone just settle down for a minute here. Tyson just dropped some big news about the USA Network and the WGWF. And if you are smart enough, then you would have figured it out already. But I know the people in Texas- Mac Bane definitely included are as dumb as Eric Matthews from Boy Meets World.
The fans are back on their usual fuck you J Mont stuff. Flash Rotten is just smiling like he hit the jackpot. Tyson Timmons is loving this as well.
J Mont:
You are now looking at the man who has 51% ownership of the USA Network. The man that has total control, but won't do anything to jeopardize the USA Network or my long-time family friend Tyson over here. And for all you nosey people out there, Tyson has connections to my family that go all the way back to when I was a kid on the streets in the Bronx. So, when he came to me about the USA Network looking for some new investors, I said, Why investors when I can do the whole 51 percent myself? The paperwork got drawn up and Tyson presented it to the Network. They wanted to see how serious I was and I wired the full amount to them. And low and behold. Here we are today. Not only as your WGWF World Champion but as your head of the USA Network as well. This is just the start. And before we continue, I have a few Fuck You's to give out.
FUCK YOU SONYA BENSON!!!
FUCK YOU CHRIS PAGE!!!
FUCK YOU PETER VAUGHN!!!
FUCK YOU CENTURION!!!
FUCK YOU RIDDLES!!!
Centurion:
Fuck you too MONT!
Derrick Diamond:
I will make sure I pass the message along to Mont. You're a dead man Cent!
J Mont:
I could go all day with this, but there is more important business to attend to.
"Break It Down" by Lil Debbie plays from the venue's interior surround systems already sparking a massive negative reaction to the entrance stage. Amber Mansley, representing The Fortunate Ones, walks out from the backstage area sporting the classiest Balenciaga outfits and Gucci Shades after spending three hours just for makeup and appearance. She stares off to the rest of the audience before blowing a kiss as a spotlight solely focuses on her to admonish the audience.
Centurion:
And there is the woman who replaced Sonya Benson after watching the disgusting actions by J Mont. Amber Mansley took things way too far!
Derrick Diamond:
Amber Mansley is a woman who cares about being at the top of the mountain. Of course she was going to accept J Mont's offer as long as it meant the attention was on her at all times!
Amber Mansley walks down the entrance path to the ring blighty ignoring the fans behind the barricades. She keeps a confident smile especially when entering into the ring to stand beside J Mont and Flash Rotten.
J Mont:
The only thing other than my beautiful soon-to-be wife Mia and my lovely daughter Gia that is missing is our boy Justin York. Not many of you are aware of the personal situations going on with him, but he needs to step away for a while to handle what's important. I respect his decision and he knows I have his back and I am only a call away if he needs anything. If anyone gives Justin shit for taking time away from the business, then you are going to deal with the wrath of J Mont and The Fortunate Ones. You will always be a part of this family Justin.
He fist salutes over his heart.
[color=limegreenJ Mont:
There is so much to digest here tonight. From myself getting 51% ownership in the USA Network to being dressed like Peter Vaughn and by the way, this outfit sucks. I called Gucci and they don't make anything like this for future reference. We also have Amber here tonight and blesses us with her presence. We have Flash Rotten by my side telling John Cable to Fuck off. We are missing our boy Justin York. But, while all of this is going on, I want to take time out for a moment and have a tribute and moment of silence for 9/11. My hometown of New York City. So will everyone please remove your hats and bow your heads as we remember all the ones who were lost and all the brave ones who were a big help in this sad situation.
The Fortunate Ones Titan Tron plays a video of 9/11 as the fans watch on.
As the Video comes to an end, the fans are in tears but have brought the electricity to an all-time high with the clapping and cheers. A Moment that no one will ever forget.
J Mont:
Thank you all for that. And as much as I don't want to do this, the night has to go on. There is so much going on that just TONIGHT won't fit it all in, but being the executive, I can bump the rerun of THE GOLDEN GIRLS and extend the show because I have that POWER. But, it's my first night in charge and I don't want to upset all the people that look forward to watching Blanche after a great WGWF show. So, speaking of a Golden Girl, I mean a Former Golden Girl, that brings me to Sonya Benson.
J Mont:
It's funny how butt hurt you are about this whole situation. Everyone always wondered who would strike first between us. I always had an ACE in my back pocket. Do you remember those times I was on the phone and said I needed a minute to handle business? I was on the phone with Amber letting her know that her time was coming soon because I felt like you were going to drop the ball which you did. You let Kim Pain take OUR TV TITLE. You failed me. You failed US. Amber is going to show you how to get the job done. Your old news Sonya. Amber is the NOW and FUTURE.
Amber Mansley:
It's giving pathetic vibes that Sonya Benson allowed someone like Kim Pain to become Television Champion! After all, Sonya fell to Pain like six times in a row? That's really sad and totally ruining the vibe here in The Fortunate Ones. However, I promise to make sure that never happens again because I am gunning after the WGWF Television Championship and making sure it stays with us at ALL times!
J Mont looks over at Amber. As they both chuckle for a minute, you hear another song play over the PA System.
Amber with a mic in hand as well as J Mont looks to sing Sonya a tribute song reminding her that she is gone and has been replaced. Both Amber and J Mont are in sync here as they sing this song as a duet together. And man, do they sound like Justin Timberlake and Christina Aguilera here together tonight!
(Hit the road SONYA and don't you come back no more, no more, no more, no more.)
(Hit the road SONYA and don't you come back no more.)
What do you say?
(Hit the road SONYA and don't you come back no more, no more, no more, no more.)
(Hit the road SONYA and don't you come back no more.)
Well
(Don't you come back no more.)
Uh, what do you say?
(Don't you come back no more.)
I didn't understand you
(Don't you come back no more.)
You can't mean that
(Don't you come back no more.)
Oh, now baby, please
(Don't you come back no more.)
What you tryin' to do to me?
(Don't you come back no more.)
Oh, don't treat me like that
(Don't you come back no more.)
(Hit the road SONYA and don't you come back no more, no more, no more, no more.)
(Hit the road SONYA and don't you come back no more.)
As Amber and J Mont finish up the song, the fans are actually cheering for Sonya. The chants for Sonya are going throughout the arena. Once hated by all, might be liked by a lot now thanks to the actions of J Mont and Amber here tonight.
J Mont:
She is gone, everyone. Sonya is gone and I am not the wind beneath her wing anymore. Look at Amber Mansley right here. The next TV Champion and star of the WGWF.
Amber Mansley:
Sonya is bye-bye! The little mongrel wanted her send off and that's what we did! We made that bitch famoussss!
As Amber finishes up, you can see the look on J Mont's face as if he has some more to say.
Centurion:
I am getting tired of J Mont thinking this is his show.
Derrick Diamond:
He is 51 percent owner of the Network now you moron. You probably won't have a job come Monday. Your ass is going to get cut like Zeke Elliot did.
J Mont taps into the microphone to warn the fans that more is coming their way.
J Mont:
Chris Page. You may have gotten lucky in that Hell in a Cell and let me keep my career, but that is going to be a decision you will regret for the rest of your life. We went to war for almost an hour in that Cell. We had the match of the year and one for the record books. Kudos, you got the win, but the war is far from over. And if memory serves me right, Us vs Them, CCPE came out on top. You can thank me for that bud because I didn't let you down like Mac, Kim, and Peter did. It seems that whenever CCPE has something Big and Important come up, J Mont steps up to the plate and delivers, not like Dak Prescott in the playoffs. CCPE vs The World, I took down Goth. The Entity Tag Titles that we won and never lost. Us vs Them, I beat my boy York to get a point for us which was the difference in the totals. You see, Page, you need me, I don't need you. And if you truly decide to sell CCPE to Kat Jones, you will lose your biggest asset in J Mont because I will not work for her at all.
Amber Mansley:
It seems every decision that is made to make things worse always has Chris Page or the Riddle Family involved. The Fortunate Ones are the biggest draw in professional wrestling history which means like…forever! Chris Page, I hope you understand just how much trouble you're in with us.
J Mont:
I want to thank Tyson again and look forward to working with him on this adventure with the USA Network. It's going to be fun watching Page try to have the power in this situation, yet I am the one who will decide what airs and what doesn't. I am the one who will make the decisions about how long the shows will run. How does that make you feel Chris?
As J Mont puts his arm around Tyson Timmons, a commotion happens in the crowd. The camera turns to find the recently fired Sonya Benson making her way through the crowd, with Norris to her left and her giant bodyguard Smith hurling fans many feet away. The crowd explodes with cheers.
Centurion:
I need my hearing checked! These fans have gone bonkers with cheers for.. For… damn it I don't wanna say it.. For S-Sonya Benson!
Derrick Diamond:
That just goes to show you how much the fans love to hate the Fortunate Ones! They are on a whole other level of HEAT if the fans are cheering for SONYA BENSON of all people!
Security tries to prevent them from coming over the railing but Smith launches them into orbit until everything is all clear. Sonya is clad in that black leather jacket with the silver studs in them straight out of the 80s and is offered a mic but she bitch slaps the stage crew person and slides into the ring pissed off to the absolute max, her entourage following suit.
Sonya Benson
*not even needing a mic cause she is mad as fuck and screaming like a banshee* I TOLD YOU I WAS GONNA BEAT YOUR ASS WHEN I SAW YOU NEXT YOU FUCKING LITTLE CUNT!
Benson points right at Amber, who is seething at the intruder.
Crowd:
SONYA'S GONNA KILL YOU! SONYA'S GONNA KILL YOU! SONYA'S GONNA KILL YOU!
Sonya Benson:
STEALER OF MY BFF!!!!!!!!!!
Benson digs her heels into the mat and readies for a burst of speed at the woman who has replaced her, despite there being the rest of the Fortunate Ones aside the usurper. She growls and runs forward but then gets yanked down to the mat from behind by Norris. He and Smith nab her up and restrain her.
Centurion:
What is this? What are they doing?
Derrick Diamond:
Hopefully they're gonna talk some sense into her.
Nope. Benson's trusted entourage smiles at Amber and gives thumbs up to the Fortunate Ones. Sonya looks up at them in horror, realizing only at this moment that she has been betrayed. Smith powerfully shoves Sonya into the charging Amber Mansly…
Centurion:
SLAY BOO! Holy shit… Amber just sent Sonya to the Shadow Realm with that signature Running Bicycle Kick!
Derrick Diamond:
Amber warned her on Twitter numerous times to let this go. To get over it. Sonya won't listen to the woman who is simply better than her in every way! She is the Upgrade for a reason!
With Sonya sprawled out on the mat, Norris and Smith burst into celebratory dance and get to hugging and high-fiving the Fortunate Ones.
J Mont:
That's right, I've bought the services of your entourage too. I'll treat them better anyway.
Amber lords over the fallen Queen Bitch while being DRENCHED in heel heat talent only dreams about, then removes the black leather jacket from Sonya and inspects it.
J Mont:
Oh funny thing about that jacket, Amber. Sonya confided a lot in me when I was her BFF and you won't believe this. That jacket was her mom's before she kicked the bucket and even funnier her mom was a wrestler. Oops. I wasn't supposed to say that. Her mom was probably a no-name jobber.
Amber:
Her mom did have good taste in fashion though, I'll give her that. Think I'll take this as a souvenir .. hmm.. Wonder if it fits me.
She wouldn't would she? Yes, she would. Ignoring the monumental wave of heel heat, Amber slides the jacket on. Everyone in the group gives her a round of applause and tells her how much better she makes the jacket look than Sonya did.
The proverbial light bulb goes over Amber's head. Ever the opportunist, she grabs Sonya's feet and lifts them into the air, then forces them forward into the dreaded…
Derrick Diamond:
PORN STACK BITCH PIN!
Amber:
One, two, three. Ding Ding Ding BITCH!
Amber shoves her away.
Derrick Diamond:
She just simultaneously gave Kim Riddle AND Sonya Benson the big fat FUCK YOU! She stole Kim's signature pin style and made it BETTER just like she took Sonya's spot in the Fortunate Ones and made it BETTER! She metaphorically bitch slapped them like J Mont did you!
The music of Chris Page hits the arena. He's seen a-fucking-nuff! Flash and Amber focus their attention on the entranceway. J Mont and Tyson just shake their heads. Norris and Smith, fresh off their betrayal of Sonya, stand in front of them ready to throw bones.
CHRIS PAGE ENTRANCE RIGHT HERE
J Mont:
You know what Page, I think tonight you look a little stressed and have a lot on your mind. Let me try to cheer you up old buddy, old pal. I got something that I think will make you remember the 1940's, the year you were born, I believe.
As Chris Page turns around, he sees something coming through the back curtain. Out from the back comes a classic old SUV. The fans are laughing. Page looks pissed off.
J Mont:
Hey Chris, just for you buddy. It comes equipped with a full tank of gas. A 1-year warranty that says GO FUCK YOURSELF. It's fully equipped with Viagra, Simvastatin, Lisinopril, Levothyroxine, Omeprazole, Metformin, Phazyme and Beano.
Page has had enough of J Mont. These actions are crossing the line and things are getting personal now between the 2.
Chris Page: You seem to know an awful lot about errectial dysfunction... As for Sonya, well, I don't give a shit what happened to her BUT if she wants to be re-hired I think I can find a special referee spot for her. Might put her as the ref in the Peter vs Mont match at the 1 year show. Might put her in one of Amber's matches at some point, especially if she gets a title shot. I'm sure she'd be eager to accept.
(Group shuts off his mic)
Amber Mansley:
Excuse me?! Chris, I don't know who you think you are but you're not letting that little troll anywhere close to me! I'm sick of people who think they are on par or even close to where I am believing they have a chance to one up me. I'm telling you now that is not the case here! You are NOT going to put Sonya Benson anywhere near me; She is the past, I am the future and that's how it goes!
CHRIS PAGE: Last time I checked I'm your boss. If I want to lock you in a Cage with Benson then that's exactly what I'll do. None of you call the shots, you think you do… but you don't, and time will tell how this plays out… but I'm a betting man I'd be putting my money on Chris Page, right Mont?
Chris blows them a kiss and makes his exit as we fade to commercial.
¬ - ¬ - ¬ - ¬ - ¬ - ¬ - ¬ - ¬ - ¬ - ¬ - ¬ - ¬ - ¬ - ¬ - ¬ - ¬ - ¬ - ¬ - ¬ - ¬
¬ - ¬ - ¬ - ¬ - ¬ - ¬ - ¬ - ¬ - ¬ - ¬ - ¬ - ¬ - ¬ - ¬ - ¬ - ¬ - ¬ - ¬ - ¬ - ¬
Goth and Jimmy stare across the ring from each other before walking out toward the center.
DERRICK DIAMOND:
Is it really a prize to fight Cataclysm? Because that's what the winner of this is going to do.
They lock up with Jimmy using his weight advantage to drive Goth back into the ropes. The referee calls for a clean braak and is given on by Jimmy who backs out toward the center of the ring. Goth looks on in shock of the sheer power by Jackson. Goth moves out from the corner where they circle each other and lock up a second time. They jockey for position before Jackson shoves Goth back into a neutral corner.
CENTURION:
Goth is going to have to figure out another strategy because it's clear Jimmy Jackson, who is making his Brawl debut, has a distinct power advantage.
Goth lets out a sigh before emerging from the corner and out to the center of the ring. Goth and Jimmy circle each other and look to lock up, Goth ducks under taking a back waist lock but it goes nowhere as Jackson hits a standing side switch before muscling Goth up into the air and driving him down into the mat! Jackson floats over into a front face lock with the referee asking Goth to surrender. Goth refuses as he starts to work his way up to one knee before getting back to his feet where he drives Jackson into a set of buckles. Goth looks for the Irish Whip, Jackson reverses and sends Goth crashing into the opposite buckles! Goth bounces off the buckles and into a Spinbuster Slam by Jackson! Jimmy quickly makes the cover hooking the near leg.
1!!
2!!
THR…
Goth escapes with a kick out.
DERRICK DIAMOND:
Near fall for Jackson. It'd have to be considered an upset is Jackson pulls this off against someone with the resume as Goth.
Jackson gets back to his feet where he picks Goth up off the mat and takes him back into the ropes. Jimmy fires Goth across the ring, Goth bounces off he near side as Jimmy sets himself for a back body drop only to have Goth counter with a swinging neckbreaker! Goth gets back to his feet followed by Jackson who walks right into a GOTH-PLEX! Goth scurries into the cover hooking the inside leg.
1!!
2!!
THRE…
Jackson escapes with a kick out! Goth immediately locks in a rear chin lock as the referee transitions positions and starts asking Jackson to surrender.
CENTURION:
Beautiful T-Bone Suplex from Goth for a near fall, and now it looks like he has Jackson right where he wants him.
Jackson refuses to give up as Goth cranks back on the head and neck. The referee asks Jackson to surrender a second time and again he refuses and starts working his way back to his feet where he turns into the chinlock and delivers a side suplex to Goth! Jackson is the first to get back to a vertical base followed by Goth who eats a stiff knife-edge chop across the chest, Goth fires back with a hard right hand! Jackson lands a knife-edge chop, Goth fires back with a right hand, then a second, and a third rocking Jackson for Goth to bounce off the ropes and into a Gorilla Press by Jackson!

Jimmy presses Goth up in the air before slamming him down to the mat!

Jackson follows up with a big leg drop across the throat of Goth! Jackson makes the cover!
1!!
2!!
THRE…
Goth kicks out to a pop from the crowd. Jackson starts working his way back to his feet where he picks up Goth and takes him back into a neutral corner. Jackson steps up on the middle rope where he starts hammering down with right hands to the forehead of Goth! The crowd counts along with each strike until we reach the sixth strike and it's Goth bringing Jackson out from the corner and delivering an Atomic Drop!

The crowd pops huge as Goth lands the Twist of Fate! Goth makes the cover!
1!!
2!!
THRE…
Another kick out by Jackson!
CENTURION:
This is turning into one surprising battle between these two. Jackson refusing to concede a loss to Goth.
Goth cuts his eyes toward the referee who shows him two fingers. Goth gets back to his feet where he reaches down to pick Jimmy up only to have Jimmy counter with an inside cradle.
1!!
2!!
THRE…
Kick out by Goth as both Goth and Jackson are back to their feet where they take each other down with a double lariat!
DERRICK DIAMOND:
Double clothesline! Both men are down.
The referee starts laying the count to both men as they lay on the mat. The crowd is split with their response as the newcomer Jimmy Jackson has won over the WGWF faithful. The count reaches six before each man begins to stir and it's at a nine count before both reach a vertical base. Goth lands a right hand rocking Jackson, Jackson comes back with a right hand rocking Goth, Goth comes back with a right hand, Jackson fires back, Goth looks to fire back but it's blocked by Jackson who lands a series of open handed chops across the chest! Goth swings with a lariat!

Jackson ducks!

Goth spins around and is met with a hand across his throat! Jackson hoists Goth up in the air and drives him down into the mat with a huge Chokeslam! Jackson points up in the air to pop from the crowd signaling he's going up to the top rope!
CENTURION:
Jackson might be looking to put this one away!
Jackson walks toward the ropes where he starts to scale the ropes from inside the ring! Jackson reaches the top rope where he sets himself before leaping backward with a Moonsault! Goth rolls out of the way sending Jackson crashing and burning into the canvas!
DERRICK DIAMOND:
Goth rolled out of the way!
Goth rolls over making a cover!
1!!
2!!
THRE…
Kick out by Jackson! Goth starts working his way back up to his feet where he signals for THE GOTHIC DREAM!
CENTURION:
Goth is looking to put Jimmy Jackson to sleep!
Jimmy slowly starts to stir as he works his way to one knee and then up to his feet. Goth comes up from behind locking in the Million Dollar Dream! Goth gets it locked in but it's Jackson who drives Goth back into a corner to break it! Goth staggers out from the corner where he's taken up over the shoulder of Jackson who looks for the CURTAIN CALL! Goth slips down the back of Jackson and spins him around where he seamlessly transitions into a RUDE AWAKENING!
CENTURION:
SINFUL CONFESSIONS!
Goth makes the cover!
1!!
2!!
3!!
¬ - ¬ - ¬ - ¬ - ¬ - ¬ - ¬ - ¬ - ¬ - ¬ - ¬ - ¬ - ¬ - ¬ - ¬ - ¬ - ¬ - ¬ - ¬ - ¬
WINNER VIA PINFALL: GOTH
Match Time: 11:19
¬ - ¬ - ¬ - ¬ - ¬ - ¬ - ¬ - ¬ - ¬ - ¬ - ¬ - ¬ - ¬ - ¬ - ¬ - ¬ - ¬ - ¬ - ¬ - ¬
Goth demands a microphone just moments after he beat Jimmy Jackson, he then circles around the ring for a few times before staring towards the ring entrance with a look of anger on his face.
Goth: I have been back for what now? A month?? And it's quite funny how our beloved world champion likes to show up every single show to entertain his own needs. To HIDE behind whomever brainless individual he can find and that includes his own wife!!!!
Centurion: Ouch, that is not going to sit well in one household I know!!!
Goth: And yet he ignores the man he WILL be facing at The Cannabis Cup, whether for that world title or not. And trust me Peter, I love you as a brother. But if you somehow won't make it by beating him?? I will!!!
The crowd roars as Goth paces around a few more times before standing in front of the ring ropes and looks at the entrance ramp before shaking his head.
Goth: Perhaps Mont has done the one thing that I couldn't have thought to be possible and found some Anger Management classes instead of coming out here right away!!! You see Mont, I know you are scared shit of me. No matter if it is in Sin City Wrestling or in the WGWF, I have taken on anyone they put in front of me!!! Even my brothers Mac Bane and Peter Vaughn I have gone toe to toe with and survived!!!! And you?? You just faced some no name jobber on Dark. Bitch please, you may love the running tactics and hide behind Flash's big ass skirt!! But in four weeks… There won't be anywhere to hide behind and nowhere to go. I just hope you will have found some balls to prove precious Gia that daddy isn't the cowardly little bitch!!! Because I….
Suddenly Goth is being interrupted…..Out walks J Mont, who this time is not in his Peter Vaughn imitation outfit. He is now looking more comfortable than ever. Gucci Flip flops with matching shorts and tee shirt. Only thing not Gucci on him is his Rolex and WGWF World Heavyweight Title. The fans are cheering for GOTH. But, there is something with J Mont that is not an everyday look. He has an Urn in his hand.
J Mont: What a shock. I am still getting BOOed but yet I am the one that runs the show. Hey Goth, do us all a favor and just shut the fuck up already. You are about to strike out with J Mont. Do you really want the Aroldis Chapman fastball to end it all? You lost to me at CCPE versus the World. I took you out for months by breaking your arm and shoulder. You really want this to be the end all for you? Because that is what's going to happen at the Cannabis Cup. I am walking in champion and leaving as champion. I guess that means i'm beating Peter Vaughn at the 1 year show and that i will do. You see, beating Vaughn is best for business and good for me, but it will also be nice to face you for the World Title so after I beat you, it adds more insult to injury.
Goth: Beat me?? Like the coward that you were months ago?? Why don't you show me right now??
Goth holds the ropes open for Mont to enter
J Mont: Blah, Blah and Blah. Goth, you're just wasting my time and everyone's time here. Why don't I just do the world a favor and get their interest back on the show.
J Mont points to The Fortunates One Titan Tron as a video airs from New York City. You can see J Mont walking through a cemetery with a bouquet of flowers in his hand. He looks to be visiting a family member or old friend. Or is he? As the camera's follow, they see J Mont stop in front of a tombstone that reads…….

CHANTAL VAN DER KRIFT
J Mont looks around, then lays the flowers down in front. He gives a moment of silence for Chantal……... .and when that completes, he walks right in front of the grave where he laid the flowers.
J Mont: [Previously recorded.] Hey Goth. Is this a good spot to take a leak?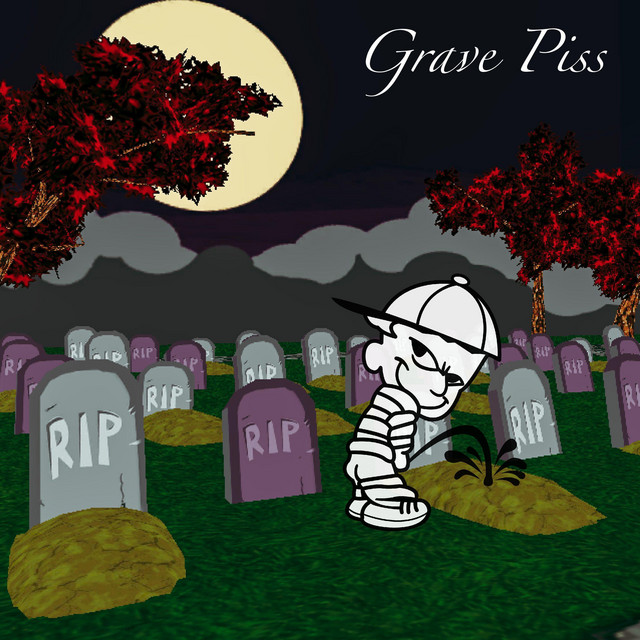 J Mont proceeds to undo his pants and lets out his mandingo of a package, one that Mia loves so much. And we all know that the sprinklers are not on right now. J Mont is truly peeing on the grave of Chantal. When he finally finishes watering the tombstone, he shakes it a few times before putting it away and zipping his pants back up.
J Mont: She is all watered down Goth and good to go now.
The Fortunate Ones Titan Tron goes back to a black screen. J Mont is laughing while Goth is in the ring furious.
Goth:You damn SON OF A BITCH!!!! I am going to kill YOU!!!'
Goth throws down his microphone to attack the champion.J Mont places down the Urn and takes off the World Title Belt. Fighting in Gucci Flip Flops is something he was not prepared for but here it goes.
J Mont: I'm ready when you are you piece of shit.
¬ - ¬ - ¬ - ¬ - ¬ - ¬ - ¬ - ¬ - ¬ - ¬ - ¬ - ¬ - ¬ - ¬ - ¬ - ¬ - ¬ - ¬ - ¬ - ¬
¬ - ¬ - ¬ - ¬ - ¬ - ¬ - ¬ - ¬ - ¬ - ¬ - ¬ - ¬ - ¬ - ¬ - ¬ - ¬ - ¬ - ¬ - ¬ - ¬
The camera cuts to the backstage area, where we can see Clyde Newton with a smirk on his face. With his signature sunglasses covering his eyes and a neatly trimmed beard, he was wearing a pair of black jeans to match his black t-shirt that says " No more kings " on the front of it in red lettering. Panning slowly to the side, we see the miniconic DubWee strapped to a metal dolly. The safety of this man has now been trusted to the fingertips of a dangerous man. Not only has DubWee been strapped into this contraption, but he also has a ripped piece of duct tape sealing his mouth shut. With his hands gripped tightly around the steel handle of the trolly, Clyde begins to push it down the hallway. At the end of this hallway is a staircase, but what does he have in mind? Wheeling the dolly to the top of the staircase so it's just hovering, he begins to speak with aggression.
" You thought this was all over and I would allow you to get away that easily, didn't you? You see, you gave me no other option but to do this, and now it's too late for me to turn back. Dubois put you in this position and now expects you to take the fall for him. With one final push, I can end your night early, sending you crashing down in a heap of mess. "
By this time, DubWees eyes had grown enlarged in fear and panic. Squirming in the straps, trying to free himself, it wasn't going accordingly in his favor.
" All it would take is one slip of my fingers, and bye-bye little man "
By now, a bystander backstage crew hand had entered the picture, pleading with Clyde repeatedly. The anger and tensions have risen a few degrees as the feud between Clyde and Dubois is beginning to boil over.
" Why should I give a fuck or allow this man to walk away from this? He knew the risk involved when he agreed to put that wig on and troll me. Just because I caught him hook line and sinker doesn't mean this is catch and release season. "
He was tipping and hovering the trolly over the edge, really letting fear set in when he said.
" Tell me now who's better; I fucking beg of you. "
It was hard to respond when his mouth was taped, so he made a series of noises and screams mixed together.
" Before I rip this tape from your face, I want you to think deeply about your response. I will tell you, if you shout out the wrong answer, I will beat the right one out of you. "
Reaching forward, he grabs one side of the duct tape and rips it as slowly as possible. You could see the hairs of the moustache stretching before snapping. In a tremendous amount of pain, the little man shouts.
" THAT FUCKING HURT "
Letting out a chuckle of enjoyment, he placed his sunglasses on the top of his head, exposing his eyes.
" Answer the fucking question. "
Waiting for the response, he pulled the dolly slowly back from the edge of the stairs.
" You have twenty seconds to answer if I am not launching this son of a bitch filt tilt. "
It didn't take long before the little guy responded loudly.
" THAT WOULD BE YOU CLYDE NEWTON "
His smirk grew a few inches after hearing him say that. Rolling him back some more and putting him at a little ease, he spoke.
" Come on, now we have a match to put on against your buddy Dubois. Don't think you are getting away now. I have decided you are coming down to that ring with me tonight. I will roll you down personally just to have you in my corner for tonight's festivities. "
Grabbing the dolly by the handles once again, he began pushing it out of the scene while whistling.
¬ - ¬ - ¬ - ¬ - ¬ - ¬ - ¬ - ¬ - ¬ - ¬ - ¬ - ¬ - ¬ - ¬ - ¬ - ¬ - ¬ - ¬ - ¬ - ¬
¬ - ¬ - ¬ - ¬ - ¬ - ¬ - ¬ - ¬ - ¬ - ¬ - ¬ - ¬ - ¬ - ¬ - ¬ - ¬ - ¬ - ¬ - ¬ - ¬
CENTURION:
This is one I've been waiting for. These two guys right here have something special and could be future World Champions here in the WGWF. Impressive signings to say the least.
Dubios and Newton spout off smack toward each other before reaching center ring. They circle each other and lock up but off rip Clyde thumbs Dubios in the eye! Boos ring out as Newton hurls Dubios into a neutral corner and lands several reverse elbows to the temple. The referee lays the count to Newton who breaks away at four. Clyde spouts off at the referee before charging in at Dubios who throws a reverse elbow of his own catching Newton in the jaw. Dubios comes out with a roundhouse kick from out of nowhere catching Newton on the money! Dubios quickly makes a cover.
1!!
2!!
THR…
Newton kicks out.
DERRICK DIAMOND:
A little backstory for those unfamiliar, two weeks ago before Brawl took the air, one of our dark matches was a Triple Threat that saw Newton steal a win by picking up the pieces from Dubios.
CENTURION:
With both of these men in the Cannabis Cup, and both competing in two weeks in their Cup matches that makes tonight that much more important for both men.
Dubios is back to his feet where he picks Clyde up and rocks him with a right hand, followed by a second and then a third as he backs Newton into the ropes. Dubios looks for a lariat, Newton drops down and low bridges the top rope sending Dubios spilling over the top rope and down to the floor! Newton slips out to the apron and measures Dubios where he lands a running penalty kick down the apron. Newton throws his arms up in the air taunting the Dallas crowd garnering louder boos before dropping down to the floor.

Newton picks Dubois up and hurls him back into the ring.

Newton is back up on the apron where he lands a sling shot leg drop across the throat of Dubios. Newton makes the cover.
1!!
2!!
THRE…
Dubios kicks out as Newton barks out at the referee to count faster.
DERRICK DIAMOND:
Newton should keep his head in the game versus spouting off at the referee.
Clyde steps back up to his feet where he picks Dubois up. Newton locks in a front face lock and looks for a brainbuster! Dubios flips over the back landing on his feet, Newton spins around and Dubios charges, Newton swings with a lariat that Dubois ducks under and runs toward the ropes springboarding off the middle rope and into a Cross Body Block crashing down on top of Newton! Dubois rolls off the cover and knips up to his feet followed by Newton who is met with a step up inseguri to the temple!
CENTURION:
Iconic Ill!
Dubois makes the cover!
1!!
2!!
THRE…
Newton escapes with a kick out! Dubois is back to his feet where he lands a kick to the spine of Newton before picking him up. Dubois lands a forearm shot, followed by a second, and then a third before Dubois runs toward the ropes and bounces off the far side looking for a Cross Body Block! Newton catches Dubois in midair before landing a fallaway slam!
DERRICK DIAMOND:
Just like that Newton slows the pace.
Clyde starts choking Dubios to boos from the fans while the referee lays the count to him. Newton breaks at four before going right back to the choke! Another count by the referee sees Newton break at the four count.
CENTURION:
I don't think Newton cares about getting Disqualified.
Clyde steps back to his feet where he's admonished by the referee. Newton stomps away at Dubois before reaching down and picking him up off the mat before landing a discus punch that drops Dubois to one knee and allows Newton to follow up with a Superkick that sends Dubios to the mat. Newton doesn't waste time in making the cover.
1!!
2!!
THRE…
Dubois escapes with another kick out but find himself in a rear chin lock.
DERRICK DIAMOND:
You can see the competitive nature exude from the pores of Newton and Dubios. Neither man wants to leave here without their arm raised in victory.
The referee asks Dubois to surrender and he refuses. Newton cranks on the chin lock as the crowd starts to rally behind Dubois. Dubois starts to feed of the energy of the crowd as he starts to work his way back to his feet! Dubois turns into the chinlock and hammers Newton in the ribs with a series of forearms before taking Newton back into the ropes where he shoots him across the ring with an Irish Whip, Newton bounces off the far side where he runs over Dubios with a running shoulder block!

Newton picks Dubios up and sets him up for a Powerbomb!

Newton hoists Dubios up in the air but it's the Iconic One who counters the Powerbomb into a Sit Out Face Buster to an explosion from the crowd! Dubios manages to make the cover!
1!!
2!!
THRE…
Newton escapes with a kick out to a gasp from the crowd.
CENTURION:
They have gone ninety to nothing since the opening bell!
Dubois rolls toward a corner and uses the ropes to help himself up to his feet where he sees Newton rolling over to his chest and starts to push himself up to all fours. Dubois explodes out from the corner with a running curb stomp!

Dubois makes another cover hooking the inside leg.
1!!
2!!
THRE…
Newton pops a shoulder off the mat to another massive gasp from the crowd!
CENTURION:
Another near fall!
Dubois is the first to his feet and backs up into a neutral corner where he starts to size up Newton who is pushing himself up off the mat. Dubois comes out from the corner with a Superkick! Newton catches the foot of Dubois and boots him in the midsection where he Newton lands the Lyrical Clash! Newton transitions into the cover!
1!!
2!!
THRE…
Dubois kicks out to a pop from the crowd. Newton gets back to his feet where he makes his way to a neutral corner and starts loosening the top turnbuckle pad before removing it right in front of the referee. Newton tosses it to he mat with the referee having to retrieve it. Why the referee retrieves the pad and starts to put it back on the exposed buckle we see Clyde make his way to another corner and remove the top turnbuckle padding!

Newton turns his attention back to Dubois as he picks him up off the mat.

Newton runs toward the exposed corner looking to drive Dubois head into the exposed steel only to see Duboi counter at the last second and it's Newton who smashes head first off the top turnbuckle! Dubois rolls him up with a School Boy! The referee turns around seeing the cover and slides into position!
1!!
2!!
3!!
¬ - ¬ - ¬ - ¬ - ¬ - ¬ - ¬ - ¬ - ¬ - ¬ - ¬ - ¬ - ¬ - ¬ - ¬ - ¬ - ¬ - ¬ - ¬ - ¬
WINNER VIA PINFALL: DUBOIS
Match Time: 18:23
¬ - ¬ - ¬ - ¬ - ¬ - ¬ - ¬ - ¬ - ¬ - ¬ - ¬ - ¬ - ¬ - ¬ - ¬ - ¬ - ¬ - ¬ - ¬ - ¬
¬ - ¬ - ¬ - ¬ - ¬ - ¬ - ¬ - ¬ - ¬ - ¬ - ¬ - ¬ - ¬ - ¬ - ¬ - ¬ - ¬ - ¬ - ¬ - ¬
The Titantron explodes to life showing the aging face of Ingrid Newkirk, the CEO of PETA.
Ingrid Newkirk:
I am sorry to intrude upon your professional wrestling program but this message is of utmost importance. I am Ingrid Newkirk, CEO of PETA, People for the Ethical Treatment of Animals. On August 25th of this year, one of WGWF's professional wrestlers known only as "Enchantra '' murdered an animal, an Angus bull to be exact, on live television in a promotional video leading into a wrestling show. Our investigation confirms that this was not a stunt or a prop. This was a real bull who was cruelly tortured to death. We gave Mr. Chris Page over two weeks to terminate Ms. Enchantra's contract or to hold her civilly or criminally liable. He has decided to ignore us completely. This will not be tolerated.
The crowd boos.
Ingrid Newkirk:
So we have no other option but to fight fire with fire, because quite frankly, we here at PETA have had enough of playing the nice guy and being diplomatic. Ms. Enchantra, if you're in the building, please come out to the stage so we can see you and so you can be made an example of.
Now the fans boo even more.
"After Dark" by Mr. Kitty plays and the fans give a modest mixed reaction to Enchantra as she comes out and stares up at the large tron.
Ingrid Newkirk:
Murderer!
The PETA CEO cringes at her.
Ingrid Newkirk:
Since that innocent animal will get no justice we will avenge it. By the power invested in me through PETA, I hereby place a $100,000 BOUNTY on your head!
Enchantra's eyes are wide at first then she narrows them.
Ingrid Newkirk:
If anybody in the locker room is willing now or in the future to collect this bounty, contact me through the proper avenues. This is not a death bounty. I want Ms. Enchantra alive but wishing she was dead. Enjoy looking over your shoulder from now on like those innocent animals do when they know a hunter can murder them in cold blood at any time. To the fans of this program, once again I apologize for the intrusion. Enjoy the rest of the show.
The CEO of PETA disappears from the screen and Enchantra looks around a little paranoid before retreating backstage.
¬ - ¬ - ¬ - ¬ - ¬ - ¬ - ¬ - ¬ - ¬ - ¬ - ¬ - ¬ - ¬ - ¬ - ¬ - ¬ - ¬ - ¬ - ¬ - ¬
¬ - ¬ - ¬ - ¬ - ¬ - ¬ - ¬ - ¬ - ¬ - ¬ - ¬ - ¬ - ¬ - ¬ - ¬ - ¬ - ¬ - ¬ - ¬ - ¬
We return from a commercial break and see The Young Lions standing in the ring with their father Jessie James as he holds a microphone.
Jessie James: Now I know lately my boys haven't been living up to the expectations I had for them and what they came in here talking about when they debuted and even managed to get themselves let go by Kat Jones, but now that I got them back under my wing, I'm going to make sure my boys are back focused on their goals of becoming one of the very best tag teams that ever stepped foot in a wrestling ring!
The fans give a mix reaction as Jessie looks fired up.
Jessie James: But before we can get that far ahead we have to handle some unfinished business with the Show Stealerz so listen up. My sons want to get some payback for messing up their opportunity to become WGWF Tag Team Champions, and it's about time they give you the ass whooping you two have been asking for since they debuted in this company. So here's the game plan at The anniversary show my boys The Young Lions want to take on the Show Stealerz for the first-time but it won't be any tag team match.
Jessie puts the microphone in front of his two sons.
Levi and Eli: IT'S GOING TO BE A STEEL CAGE MATCH!!!!
The boys look dead serious as they make the announcement while their father just smirks as he bring the microphone back to his lips.
Jessie James: So Austin and Todrick, answer the call!!!
The Young Lions and Jessie James make their exit out of the ring as the show cuts to another commercial break.
¬ - ¬ - ¬ - ¬ - ¬ - ¬ - ¬ - ¬ - ¬ - ¬ - ¬ - ¬ - ¬ - ¬ - ¬ - ¬ - ¬ - ¬ - ¬ - ¬
¬ - ¬ - ¬ - ¬ - ¬ - ¬ - ¬ - ¬ - ¬ - ¬ - ¬ - ¬ - ¬ - ¬ - ¬ - ¬ - ¬ - ¬ - ¬ - ¬
Fading backstage we find Denise Essex standing by with "Chronic" Chris Page. The crowd pops upon seeing them appear on the Tron.
DENISE ESSEX: Ladies and Gentlemen, Chris Page.
Chris nods.
DENISE ESSEX: A lot of happenings going on in the WGWF starting with your announcement two weeks ago that Flash Rotten has been stripped of his General Manager title, nobody has seen James Raven in months, and to cap it all off tonight's Main Event is in question as CJ O'Donnell was attacked at the top of the program just like Lexi Gold and Brooke Blakely were taken out two weeks ago. What in the world is going on around here?
CHRIS PAGE: Ya know something Denise, when the WGWF relaunched almost a year ago I made a point to let it be known that my involvement would be minimal at best when it comes to occupying television time because I know how big of a shadow I cast when it comes to this industry. Let's start with Flash Rotten, his actions at Summer Madness tell me everything i needed to know when it comes to him and how he conducts business, and that is that a zebra doesn't change their stripes… and when it comes to James Raven, he's got things he's working out personally…
Chris then states.
CHRIS PAGE: This means that as far as having an authority figure is concerned… technically, we don't have one, but in the same breath we've always had one. When you want something done right I guess you gotta do it yourself... or bring in family that you can trust.
The camera pans back to reveal…
CHRIS PAGE: Allow me to introduce you to the new General Manager of Monday Night Brawl, my wife, Candice Page!
Candice stepped up beside him and Denise, she was dressed in a black t-shirt and black jeans and she even dusted off her black wrestling boots with VooDoo in red down the sides.
DENISE ESSEX: Candice Page, let me officially welcome you to WGWF and being it's new GM.
She glances down and Candice's boots.
DENISE ESSEX: I couldn't help but notice that you've laced up?
Candice smiles a little bit.
CANDICE PAGE: Because this isn't my first rodeo as GM. Hell, it's not even my second rodeo. But because it isn't, I know a thing or two about wrestlers sometimes losing their minds and laying hands on the GM, so I made sure to put my ass kicking boots.
It's my friendly little reminder to everyone in the federation that I am more than just the owner's wife, I am more than just some strip club owner, but I am a wrestler who has almost as many world titles under her belt as her husband.
CHRIS PAGE: It's True… It's True.
CANDICE PAGE: I know some people aren't going to be happy with this announcement and that's okay, because at the end of the day, for me, only one person needs to be happy in WGWF and I am here to make sure that happens.
CHRIS PAGE: Effectively here and now the buck stops with The Page's when it comes to the WGWF. I want everyone to understand that I didn't ask for this but at the end of the day this is MY company and I'll continue to run it with the success that other companies dream of having.
Chris pauses for a moment before he continues.
CHRIS PAGE: Now, two weeks ago we saw Lexi Gold and Brooke Blakely taken out by someone who's either wearing a John Cable mask or is in fact John Cable himself. Personally, I don't give a fuck who it is, what I care about is why someone is single-handedly trying to ruin a perfectly good tournament by taking out pieces of talent? What I care about is the well-being of Lexi Gold, Brooke Blakey, and any talent that I have under contract. I'm not sure who is behind this but I guarantee I'll find out. In the meantime, this leaves an open slot in the Cannabis Cup that we're going to have to fill. I've had ideas pitched to bring in someone else from the outside, and I've been pitched to fill it with someone from inside the WGWF who's earned the shot.
Chris lets out a light sigh.
CHRIS PAGE: What we've decided to do is this… On the go-home edition of Monday Night Brawl, we are going to have ourselves a Last Chance Over The Top Rope Battle Royale in which the winner will earn the vacant spot in the Elite 8 of the Cannabis Cup.
The crowd responds with a pop from inside the arena.
DENISE ESSEX: The One Year Anniversary Show is just two weeks away as we go home to CCPE Arena at The Velvet Rabbit Las Vegas. We know the rematch between Peter Vaughn and J Mont for the World Title is on deck, and earlier tonight we found out Goth will be teaming with Ragnarok to take on Cataclysm. Any thoughts?
Chris smirks.
CHRIS PAGE: Goth, I knew you'd come.
Chris winks at the camera. We fade to ringside.
¬ - ¬ - ¬ - ¬ - ¬ - ¬ - ¬ - ¬ - ¬ - ¬ - ¬ - ¬ - ¬ - ¬ - ¬ - ¬ - ¬ - ¬ - ¬ - ¬
¬ - ¬ - ¬ - ¬ - ¬ - ¬ - ¬ - ¬ - ¬ - ¬ - ¬ - ¬ - ¬ - ¬ - ¬ - ¬ - ¬ - ¬ - ¬ - ¬
Centurion: This match is going to be interesting, Mac Bane is a vicious man that would not stoop to any level to win and Kazmerick loves to strike.
DERRICK DIAMOND:
So no technical masterpiece to be expected I guess….
We see Mac walk straight towards Kasmerick, trying to impose his will and seize advantage upon him as Kazmerick stands his ground as he looks Mac up and down before giving him a smack across the face. This causes Mac to turn his face sideways after receiving the blow with a big time grin on his face
Centurion: I think this was one of those mistakes you shouldn't be doing to a man like Mac Bane.
DERRICK DIAMOND:
Like don't spit in the wind?? Don't tug on Superman's cape kind of thing??
Mac suddenly turns his face towards Kazmerick and drives a massive forearm to the face of the smaller man, this sends Kazmerick into the corner as Mac follows it up by driving his shoulder into his midsection several times before lifting Kazmerick back up to his feet and drives series of elbows to the side of Kazmerick's head before whipping him into the opposite corner of the ring and follows it up with a running avalanche that drops Kazmerick down to the canvas.
Centurion: Good Grief!!!
Mac starts to put the boots to Kazmerick, ignoring the warnings from the official before the official starts to use the five count on him

1!!!

2!!!

3!!!

4!!!

Mac turns around to stalk the official who quickly backs off as Mac turns around and directs his attention towards Kazmerick, Kazmerick had pulled himself up to his feet by using the ropes and comes out of the corner with a running clothesline. This staggers the bigger man a little, giving Kazmerick the opportunity to follow it up with a running forearm smash to the side of Mac's face. This causes Mac to lose his balance a little bit. Kazmarick senses an opening and kicks Mac in the midsection before grabbing him by the head and drops Mac with a double arm DDT before rolling the bigger man over on his back for a count of three

1!!

2!!!

Thre…

Mac benches Kazmerick off of him and rolls to his side while shaking his head, giving Kazmarick the opportunity to follow the onslaught up as he has gotten to his feet and starts to put the boots to Mac before dropping a leg across the back of Mac's neck.
Centurion: Kazmerick is showing us a side of him that is what you need to survive in the WGWF
DERRICK DIAMOND:
Nice long hair???
Centurion: Why do I even bother?
Kazmerick wraps his hands around the chin of Mac Bane while placing his knee in the back of his neck as he pulls hard on the chin of Mac Bane. Mac is reaching over to grab the ropes as an attempt to stop Kazmerick. Kazmerick let's go and then jumps up and lands down on Mac's back in a seated position. This causes Mac to lose all of his oxygen out of his lungs and gets himself pulled into a Camel Clutch submission hold. The official checks in on Mac Bane, asking him if he wishes to surrender to the painful submission hold but refuses. We see him push himself off the canvas to his knees as Kazmerick tries to stop the bigger man by driving elbows into the forehead. Mac manages to grab Kazmerick by the third attempt and whips him into the ropes after getting to his feet. There he delivers a big boot to Kazmerick's head as that sends him falling through the ropes to the outside.
DERRICK DIAMOND:
Oh shit!!! I don't like the look on Mac's face!!!!
Mac steps through the ropes and jumps down to the outside, there we see Mac grab Kazmerick by the head with both hands and tries to push it all the way to the side while putting all of his weight on his neck. We see the official warn them to get back into the ring before starting to use the ten count on them.

1!!!

2!!!

3!!!

Mac lets go off the hold as he grabs Kazmerick by the hair and yanks him back to his feet before whipping him into the steel ring steps before rolling in and out of the ring as this causes the official to restart the ten count at the count of six.
Centurion: This is going to be ugly!!!!
DERRICK DIAMOND:
Let me guess, John Cable is somewhere wearing his mask again??
Centurion: I already told you that it wasn't him!!!!
Mac grabs hold of Kazmerick and whips him back into the ring and rolls back into the ring afterwards, oly to be grounded by a Kazmerick who drives his knee into the ribs of Mac before dropping a few elbows to the back. He then rolls Mac over on his back and goes for the cover

1!!
Mac Bane benchpresses Kazmerick off of him at the count of one, showing a look of disbelief on the face of Kazmerick before starting to choke him out with both hands as the official starts to use the five count on him

1!!!

2!!!

3!!!

4!!!!

Kazmerick lets go and then immediately repeats the move by choking Mac Bane out once more as the big man pushes his hand underneath the jaw of Kazmerick in an attempt to make things more difficult for him.

1!!!

2!!!!

3!!!

4!!!

Kazmerick lets go once more, setting himself up to do the choke for a third time. Only to have Mac Bane expecting it and blasts Kazmerick with a round house right to the jaw as it staggers him off Mac. Bane slowly sets him up to get back to his feet, only to have a knee driven into his face by Kazmerick as he goes for another cover

1!!!

2!!!

Thre…

Mac manages to get his shoulder off the canvas at the final moment, causing Kazmerick to question the ref whether it wasn't a slow count
Centurion: That was close, yet no cigar
DERRICK DIAMOND:
We aren't allowed to smoke inside right???
Kazmerick grabs Mac by the hair and pulls him up to his knees, there he starts to lay some heavy haymakers against the forehead of Mac. Mac in return remains seated while taking all the punishment that Kazmerick is dishing out to him until.
Centurion: Good Grief!!!!
Mac exploded out from his seated position with a spear that drops Kazmerick down onto the canvas while Mac is relentless as he drives series of forearm smashes into the face of Kamerick. He then stops a second as he heard the five count from the official as he waited for the count of four, then turning his attention into choking Kazmerick as he had done to him just a few moments ago. His big paws of hands wrap around the throat as the official tries to tell him to stop before using the five count.

1!!!

2!!!

3!!!

4!!!
DERRICK DIAMOND:
Tell me again why referees bother wasting their time trying to communicate with these monsters???
Centurion: I got to agree with you on that one!!!
DERRICK DIAMOND:
Of course you do!! Mac has not yet finished his ABC!!!
Mac had let go off the choke after the count of four, pulls Kazmerick up to his feet while ignoring the warnings of not holding on to his hair. He then whips him into the ropes and catches him and drives the lungs out of Kazmerick's body as he drops him with a big time Spine Buster. There he hooks both legs of Kazmerick and goes for the cover.

1!!!

2!!!

Thre….

Now it is Kazmerick's turn to show that he can both dish but also receive punishment, causing Mac Bane to shake his head before grabbing Kazmerick by the arm and drag him to the nearest corner. There he pushes him against the turnbuckles and then sets him up for an Irish Whip into the opposite corner, there he follows it up with a running avalanche into the back of Kazmerick and scores big time as this causes him to fall backwards as Mac Bane steps out of the way.
Centurion: This is one of the most hard hitting matches that I have seen in quite some time on Monday Night Brawl!!!
DERRICK DIAMOND:
If you don't count John Cable's attack on Lexi and Brooke Blakely.
CENTURION:
WILL YOU STOP!!!!!
DERRICK DIAMOND:
What did I do???
Mac sets Kasmerick up for a Powerbomb position and lifts him up in the air, only to have Kazmerick be ready for it and bite Mac in the forehead in an attempt to force him to let go. Only the big man holds on before heading towards the turnbuckles and drives Kazmerick spine first into the turnbuckles before falling down to a knee as now both men are feeling the after effects of this hard fought battle as the fans are cheering this war on in excitement.

Mac gets to his feet where he sizes up Kazmerick and lands Blunt Force Trauma! Mac makes the cover.
1!!
2!!
3!!
¬ - ¬ - ¬ - ¬ - ¬ - ¬ - ¬ - ¬ - ¬ - ¬ - ¬ - ¬ - ¬ - ¬ - ¬ - ¬ - ¬ - ¬ - ¬ - ¬
WINNER VIA PINFALL: MAC BANE
Match Time: 16:45
¬ - ¬ - ¬ - ¬ - ¬ - ¬ - ¬ - ¬ - ¬ - ¬ - ¬ - ¬ - ¬ - ¬ - ¬ - ¬ - ¬ - ¬ - ¬ - ¬
¬ - ¬ - ¬ - ¬ - ¬ - ¬ - ¬ - ¬ - ¬ - ¬ - ¬ - ¬ - ¬ - ¬ - ¬ - ¬ - ¬ - ¬ - ¬ - ¬
Monday Night Brawl returned from commercial to Ragnarok sitting in a dark room.
Ragnarök: Cholo, it's been a long time coming.
He was silent for a moment.
You and I inside that ring was meant to be. I just hope you can hold up your end of the deal and remain champion. If not, our match won't have the same blockbuster feel even though we are certainly worthy of that.
He looked up his eyes glowing in the dark.
You see Cholo the moment you stepped foot in this company I've wanted a chance to compete against you. However, every time I approached you there was an excuse. You might call them valid reasons but let's be honest with each other Cholo you weren't ready for me yet. You had to build a foundation and let that confidence grow before you stepped in the ring with me.
He started to laugh.
You did all that not because you can beat me because that will never happen. Instead, you did all that because when I get done humiliating you the great Cholo will have to go into hiding and do some self-care for that bruised ego of yours. If you don't leave Brawl champion tonight, I'm going to be the last image you see of your career. The anger inside me will come out for cheating me out of my moment in the spotlight when I should have been crowned champion.
He stood up walking into the light.
I might have a match tonight against Cyrus Riddle but trust and believe me Cholo I'm not going to forget about our date in the ring. Time is slowly ticking away on your reign either way. You call yourself a great fighting champion that's funny because you have to fight someone of equal caliber to be considered great. You've battled big names I'll give you that but none of them compare to The Warrior Ragnarök. See you son.
He walked off camera as WGWF went to ringside.
¬ - ¬ - ¬ - ¬ - ¬ - ¬ - ¬ - ¬ - ¬ - ¬ - ¬ - ¬ - ¬ - ¬ - ¬ - ¬ - ¬ - ¬ - ¬ - ¬
Cutting back to ringside we see a hooded figure jump the ringside railing and immediately makes his way to the announcers table where he smashes his hands on the desk.
DERRICK DIAMOND:
What the hell!
The figure throws his hood back revealing…
CENTURION:
THAT'S THE XWF'S NED KAYE!
Ned is heard screaming at Centurion.
NED KAYE: Where is Page! He ain't so tough when he isn't taking CHEAP shots! GET HIM OUT HERE!
Ned turns and snatches a microphone from the timekeeper as he turns toward the entry ramp.
CENTURION:
Ned Kaye has invaded Monday Night Brawl!
NED KAYE: PAGE! YOU WANTED ME! HERE I AM! GET YOUR ASS OUT HERE!
Ned doesn't wait long before spouting off.
NED KAYE: Don't want to come see me? That's fine… I'll come see you!
Ned tosses the microphone and starts to come around the ring and toward the ramp. Ned takes off into a full sprint up the ramp toward the curtain when he stops in his tracks by Dallas P.D. Officers that separate Ned from Chris Page who emerges out behind them.
CHRIS PAGE: Look who decided to grow a pair of balls and pop up on a REAL wrestling program. I know it's a different pace than what you're accustomed to in that shallow pool you call the Xtreme Wrestling Federation. You have your shot in just a few weeks when I come back to YOUR backyard and embarrass you, again.
Ned screams out off the microphone.
NED KAYE: WHY WAIT FOR RELENTLESS?! WHY WAIT, CHRIS!
Chris snickers under his breath.
CHRIS PAGE: This is cute and all, but the last time I checked you're not under a WGWF contract, and seeing as you jumped the rail… this is where you see your way off a legitimate program.
Chris spouts off at the officers.
CHRIS PAGE: Get this scrub out of my building.
Ned see's how outmatched he is and doesn't put up a fight.
CHRIS PAGE: September 24th Nedski, RELENTLESS. I'll see you then.
Chris blows a kiss at Ned as he's carted off and removed from the building.
¬ - ¬ - ¬ - ¬ - ¬ - ¬ - ¬ - ¬ - ¬ - ¬ - ¬ - ¬ - ¬ - ¬ - ¬ - ¬ - ¬ - ¬ - ¬ - ¬
¬ - ¬ - ¬ - ¬ - ¬ - ¬ - ¬ - ¬ - ¬ - ¬ - ¬ - ¬ - ¬ - ¬ - ¬ - ¬ - ¬ - ¬ - ¬ - ¬
CENTURION:
Here we go! It's Main Event time with the Intercontinental Championship up for grabs in this Cannabis Cup First-Round battle!
DERRICK DIAMOND:
I'm curious to see what CJ O'Donnell brings to the table. His ties to Thunder Pro and Zenith are well-documented.
Cholo and CJ start to circle each other but before they lock up the crowd erupts with massive boos to see Ragnarok emerge to the top of the ramp with a steel chair in hand. Ragnarok opens the chair and sets it down at the top of the ramp before popping a squat as he observes Cholo and gets his attention. Ragnarok points out Cholo's shoulder, but with his back turned CJ looks to take advantage with a School Boy!
1!!
2!!
THRE…
Cholo escapes with a kick out as both men are back to their feet with CJ smirking at Cholo and giving him a shrug of the shoulders.
CENTURION:
O'Donnell almost snuck one on Cholo. How big would it be if in your debut you not only advance in the Cup but take down one of if not the hottest star in the WGWF in the process?
The two men circle each other before locking up. CJ immediately pinpoints the taped right shoulder of Cholo with a reverse hammerlock. The referee asks Cholo to surrender but Cholo refuses and manages a counter into a reverse hammerlock of his own but eats a reverse elbow from O'Donnell who follows up with an over-the-shoulder judo throw using the right arm of Cholo. The crowd boos as CJ stomps away at the shoulder.
DERRICK DIAMOND:
Can't get upset with O'Donnell who is just taking advantage of a pre-existing situation with that shoulder of Cholo.
Ragnarok watches on with a smile on his face as O'Donnell picks Cholo up off the mat where he ties the right arm behind his back and delivers a scoop slam! O'Donnell wastes no time in locking in a Japanese Armbar! The referee slides into position asking Cholo to surrender! Cholo is in immense pain but refuses to give up and realizes how close to the ropes he is and is able to get his left boot over the bottom rope forcing the referee to call for the break.
CENTURION:
CJ gives a break.
O'Donnell is back to his feet where he picks Cholo up by the hair before driving him back into a neutral corner where he wraps the right arm around the top rope and forces pressure to the shoulder. The referee lays the count to O'Donnell who breaks at the three count. CJ shoots Cholo across the ring and into the opposite buckles.CJ charges in after Cholo who throws a left-handed reverse elbow catching O'Donnell in the jaw and staggering CJ back toward the center of the ring. Cholo explodes out from the corner ducking under a O'Donnell lariat and snatching a back waist lock. Cholo runs O'Donnell into the ropes chest first and rolls him up.
1!!
2!!
THRE…
O'Donnell kicks out with authority as he sends Cholo through the top and middle rope and out to the floor.
DERRICK DIAMOND:
Cholo just took a spill to the floor landing on the arm! Here's a question, if that arm is going to pose a problem, will Cholo be able to hit some of his finishing moves?
CENTURION:
That's a great question that we are going to find out the answers to.
CJ rolls to the outside where he snatches up Cholo and twists the right arm behind his back before throwing him right shoulder first to the ring post!
CENTURION:
This has been all O'Donnell with an assault on the right arm and shoulder of the Intercontinental Champion.
O'Donnell picks Cholo up off the floor and hurls him back into the ring. CJ slides back into the ring forcing the cover on Cholo.
1!!
2!!
THRE…
Cholo kicks out to a pop from the crowd. O'Donnell works his way back to his feet where he picks Cholo up off the mat and rocks him with a series of forearm shots before shooting him across the ring, Cholo bounces off the ropes and ducks under another lariat attempt, Cholo bounces off the near side and when O'Donnell spins around Cholo leaps with a Flying Forearm using his left arm! The crowd pops huge as Cholo pops back up to his feet, clutching his right arm close to his body. O'Donnell gets back to his feet and walks into an Inverted Atomic Drop by the Intercontinental Champion! Cholo takes CJ back into the ropes and shoots him across the ring, O'Donnell bounces off the far side and into a snap powerslam by Cholo! Cholo clutches the right arm and shoulder as he makes a cover.
1!!
2!!
THRE…
O'Donnell escapes with a kick out.
DERRICK DIAMOND:
Near fall by Cholo!
Cholo starts working his way to his feet as we get a shot of Ragnarok looking on from the top of the ramp. Cholo reaches down picking O'Donnell up off the mat before taking him back into a neutral corner. Cholo starts driving left shoulder blocks to the midsection of O'Donnell before shooting him across the ring and into the opposite buckles. Cholo charges in after CJ who side steps Cholo and sends him crashing sternum first into the buckles, Cholo bounces off the buckles and into a Arm Bar DDT to the right arm that O'Donnell transitions into a Crippler Crossface!

The referee slides into position and starts asking Cholo to surrender!
CENTURION:
Cholo's in trouble!
Cholo shakes off the refereree as CJ synches in tighter on the right arm and shoulder while cranking on the head and neck of Cholo! The referee continues to ask Cholo to surrender and he continues to refuse! The crowd rallies behind Cholo as they chant his name while he starts to inch his way toward the ropes! The crowd pops huge as Cholo manages to grab the bottom rope with his right hand forcing the break to be called. CJ doesn't immediately break, the referee starts laying the count to him as the crowd starts to boo.

O'Donnell releases the hold at the four count and he's admonished as he reaches his feet.
DERRICK DIAMOND:
Can't blame O'Donnell, this is not only to advance in the Cup but it's also for the WGWF Intercontinental Championship. Huge stakes in place with this one.
O'Donnell reaches a vertical base as he snatches up Cholo by the hair before taking a back waist lock! O'Donnell looks for a Release German Suplex but the athleticism of Cholo sees him back flip and land on his feet where he follows up with the backstabber! The crowd pops huge as we see Cholo getting back to his feet where he picks CJ up and locks in the Full Nelson where he snaps off a Dragon Suplex with a Bridge!
1!!
2!!
3!!
¬ - ¬ - ¬ - ¬ - ¬ - ¬ - ¬ - ¬ - ¬ - ¬ - ¬ - ¬ - ¬ - ¬ - ¬ - ¬ - ¬ - ¬ - ¬ - ¬
WINNER VIA PINFALL AND STILL INTERCONTINENTAL CHAMPION, AND ADVANCING TO THE CANNABIS CUP: "CHOLO" GIOVANNI SANTANA
Match Time: 10:12
¬ - ¬ - ¬ - ¬ - ¬ - ¬ - ¬ - ¬ - ¬ - ¬ - ¬ - ¬ - ¬ - ¬ - ¬ - ¬ - ¬ - ¬ - ¬ - ¬
The crowd pops huge as Cholo reaches his feet where the referee raises his left arm in the air before giving him the Intercontinental Championship.
CENTURION:
Cholo earned that one. CJ O'Donnell came in with a plan but Cholo had an answer.
Cholo hoists up the Intercontinental Championship toward Ragnarok who is now out of his chair. The two exchange words from a distance before Ragnarok starts to make his way toward the ring! Cholo lays the IC title across the mat as if drawing a line in the proverbial sand as Ragnagok climbs up on the apron and steps over the top rope.
DERRICK DIAMOND:
These two are going to explode again!
Almost on cue Ragnarok and Cholo start trading shots but it's very short lived as fifteen black shirted security hit the ring and pull these two men a part. Monday Night Brawl leaves the air with Ragnarok and Cholo desperately trying to get at each other.