Post by Chris Page on Apr 24, 2023 19:59:08 GMT -5
WGWF Present's
Monday Night Brawl
Show Date: 4/24/23
Sold Out- 15,000
Monday Night Brawl takes the air live from CCPE Arena at The Velvet Rabbit Las Vegas as…
Backstage, Lexi Gold is seen walking around the hallway of the arena with a smile on her face, seemingly happy. Seeing as how her match was later on the show, she was already in full ring gear. She turns a few corners before she finds the Women's restroom and enters it. There doesn't seem to be anyone in there except for herself, then stands in front of a sink and starts washing her hands with soap and water. Once finished, she turns off the sink and looks at herself in the mirror, staring at her own reflection curiously. At some point the lights start to flicker, and turn pitch black. Everything remains quiet for a few minutes before the sound of a group of children's laughter breaks up the silence, then it switches to carousel sounds followed by weird alien sounds and ends with a sound of glass shattering. The lights finally turn on, but Lexi is nowhere to be seen, leaving those watching this situation wondering the meaning behind this weirdness.
¬ - ¬ - ¬ - ¬ - ¬ - ¬ - ¬ - ¬ - ¬ - ¬ - ¬ - ¬ - ¬ - ¬ - ¬ - ¬ - ¬ - ¬ - ¬ - ¬
The cameras switch to the parking lot where faint traces of blood can still be seen on the ground. A Dodge Challenger and a Ford Mustang sit side by side with identical paint jobs. The focus is on the Mustang as Mac and Bam enter the screen.
Mac Bane: Here are the keys to this bad boy, Bam. I hope you'll enjoy it. Oh, and here are the royalty checks I promised you for your contribution to the finished product.
Mac hands him a wad of rolled-up checks and smiles.
Mac Bane: Get with Kat or Chris and they can set these up as automatically as they come in.
Mac continues to speak as Bam tries to speak.
Mac Bane: Shit I almost forgot, here is the business card for a guy at Ford that wants to talk to you in the worst way. I'm sorry, I keep interrupting you.
Bam looks at the card for a moment and then smirks for a moment.
Bam Miller: Appreciate that Mac it's about time Ford showed some love to a Detroit native.
Bam looks over at the Ford Mustang with an excited smile on his face.
Bam Miller: If you weren't a married man Mac, I take you out to the best strip club in town to thank you for this beauty right here.
Bam walks up to the Ford Mustang and admires it.
Bam Miller: Yeah I can't wait to make this engine roar.
Mac claps him on the shoulder in a friendly way.
Mac Bane: Big things poppin' little things stoppin' my man.
Mac hands him the keys.
Mac Bane: Go for it, my friend.
Bam tosses the keys in the air and then catches them as he walks to the Ford Mustang. He opens the door and slowly gets in as he admires the detail and craftsmanship of the inside of the Mustang. He then sticks the key Inside the ignition and then the engine starts up Bam starts revving up the engine with an intense look on his face.
The camera shot switches back to the commentary team who are in disbelief.
Bam Miller: Oh I like how she sounds, get ready for a show Mac!!!
Bam switches the gear shift from park to drive and instantly hits the gas and starts driving around the facility at a high speed and starts doing tricks along with it and then leads his head out the window.
Bam Miller: YEAH MAC I'M GOING TO NEED ABOUT THREE MORE OF THESE.
Bam does a couple more tricks and then finishes up with doing a donut before coming to a stop and then exits the door as the smoke from the burnout surrounds him.


Bam Miller: Yeah Mac you know a good one when you see it, that shit is badass.
¬ - ¬ - ¬ - ¬ - ¬ - ¬ - ¬ - ¬ - ¬ - ¬ - ¬ - ¬ - ¬ - ¬ - ¬ - ¬ - ¬ - ¬ - ¬ - ¬
The camera focuses on the stage as the lights cut and "Limits" by Bad Omens begins to play over the P.A. The guitar and drums play distant and muffled as white lights flash like sparks around the floor, before a tom hit and pause bring the lights flashing up in bright white. A name appears on the tron: "The Rascal King" Jonathan Bacchus.

The crowd gives an appreciative pop as the out from behind the curtain walks Jonathan Bacchus, dressed in all black with a peacoat over a turtleneck and combat pants bloused into his Louboutin sneakers. He wears a white Thalia mask over his face, his hair hanging down over the top. He marches down deliberately, his eyes on the ring. On the ramp, he removes the Thalia mask and flicks it casually over his shoulder into the crowd.
"THE BIG TICKET" HARVEY MARX:
Making his way to the ring, from Oakland, California and weighing in at 205 lbs… he is "The Rascal King" – JONATHAN! BACCHUS!
At the base of the ring, Bacchus turns to the stairs and climbs them to the turnbuckle. With a single clean vault, he launches himself over the top rope and turns to land on the middle rope inside the ring, his peacoat seeming not to hamper his movement. As his theme song explodes into the chorus, he throws his head back and arms out, the lights flashing bright white and the audience roaring appreciatively! A smile creeps over his face as he looks down at them, and he takes a moment to blow a few kisses to nobody in particular.

He removes his peacoat and drops it to the outside before pulling his turtleneck over his head. He whips this into the crowd before dropping down to the mat, circling the ring before taking back to his corner and reclining in it.
"THE BIG TICKET" HARVEY MARX:
And his opponent…
The lights in the arena go dark and WWE, CFO$ - Sky's The Limit (Remix) [ft. Snoop Dogg] instrumental attempt by standard begins to play in the arena. The commentary team buzzes with anticipation, and when the bass drops, Samuel is propelled in the air and lands on the stage. His hat is glowing neon purple with a wolf on the front as well as the bandanna that covers the lower half of his face. He has on a sleeveless sweatshirt with the same glowing wolf. The short tights have the glowing wolf on the backside. His thick custom kick pads over his boots have the wolf to complete a custom look. Some of the people viewing him on their screen jeer him, but for the most part, he is still getting a mixed reaction.
"THE BIG TICKET" HARVEY MARX:
Makin his way to the ring residing in Atlanta Georgia.. Weining in at 187 lbs…. He is The Lone Wolf.. Samuel Chatman!!
Samuel remained squatted down until after the pause in the bass and stood up and spun around and jumped in the air but landed as if mocking the audience and waves them off. He walks down the ramp with a scowl on his face and heads for the ring. He climbs the turnbuckle and folds his arms while swaying his shoulders back and forth with the beat before sitting on the turnbuckle and extending his hand for a microphone. The arena remains dark with the singular spotlight on him. The music dies down, and Samuel smirks as he mockingy laughs into the mic imitating the fans. He tosses the mic back to the ring announcer as the bell is rung.
¬ - ¬ - ¬ - ¬ - ¬ - ¬ - ¬ - ¬ - ¬ - ¬ - ¬ - ¬ - ¬ - ¬ - ¬ - ¬ - ¬ - ¬ - ¬ - ¬
As soon as the referee has called for the bell the two meet in the middle of the ring to lock up the stronger Bacchus pushes Chatman towards the corner but before he could reach it Chatman breaks the hold and dives to the side showing the slight speed advantage he has over Bacchus. Both men wrestle at a high pace and lock up again but this time Chatman kicks the knee out from underneath Bacchus and goes to follow it up with a spinning heel kick which Bacchus manages to avoid just in time kipping up and the crowd applauds the stand off.
CENTURION:
Two very similar wrestlers!
Both men have a similar style and trade near miss kicks and counter moves avoiding getting hit by each other several times over and the crowd is getting into this match. The crowd split in who they cheer for and the mixed reactions both men get is causing several chants to make themselves heard. Chatman gets the upper hand when he connects with the flying chuck. The springboard spinning roundhouse kicks hits Bacchus straight in the jaw and rocks the slightly bigger man and brings him down to one knee which leaves him open for the Bicycle kick. As Bacchus goes to the mat face first Chatman quickly rolls him over and goes for the pin.

One!

Tw…

Kickout!!
CENTURION:
Not even a two count on this attempt.
TYLER CAGE:
Chatman goes for another try!
One!

Kickout!!

Bacchus kicks out of the second pinfall attempt and Chatman looks at the ref who is holding only 1 finger up it was not even a two count yet. The crowd is reacting loudly as all of a sudden Fred Debonair comes out onto the stage and with his arms crossed is watching the match with interest.
CENTURION:
What is Fred Debonair doing here?
TYLER CAGE:
And who is he here to see?
Chatman has argued with the referee a little too long and gets chop blocked in the back of the knee giving Bacchus a moment to get to his feet and back into the match. Bacchus flings Chatman into the ropes and catches him and slams him to the mat with a vicious spinebuster. His eyes are drawn to Fred Debonair as he slowly makes his way down the ramp towards the ring.. Taking his eyes off Chatman a moment too long as he turns around and is immediately grabbed and spun into a neckbreaker. Chatman eyes Fred as well but immediately continues kicking the side and ribs of Bacchus.
CENTURION:
The presence of Fred Debonair is very distracting to them.
TYLER CAGE:
It is to me as well what does he want?
Chatman climbs to the top rope setting up for a moonsault but Bacchus rolls out of the ring and out of harms way. Or so he thinks. Chatman changes position on the top rope leaping off the top and connects with a flying crossbody both men landing at Fred's feet who takes a step back and Chatman after a quick glance at Fred, who raises his hands up, grabs Bacchus to fling him inside the ring and goes for the cover..

One!

Two!

Kickout!
CENTURION:
Only a two count!
TYLER CAGE:
It was so close though!
Chatman argues with the referee for a moment but then quickly turns towards Bacchus again who grabs Chatman by the arm and slings him across the ring with an armdrag. Bacchus is gaining momentum by repeating the armdrag twice more and Chatman is slower to react. Meanwhile Fred has made his way to the ring and is sitting on the steel steps watching intently still. Bacchus is getting annoyed by it and makes his way over shouting at Fred.. Demanding to know what he wants.. When he gets no answer he is frustrated but turns back towards Chatman to continue the match..
CENTURION:
Pay attention to..
TYLER CAGE:
Chatman!!
Chatman seizes the opportunity to connect with the final bite.. The superkick landed straight on the jaw and Bacchus dropped to the mat where he stood. Chatman quickly gets to the top rope and his fans immediately start a wolf's howling sound as Chatman connects with the shooting star press for the pin.

One!..

Two!!!

Three!!!!!
¬ - ¬ - ¬ - ¬ - ¬ - ¬ - ¬ - ¬ - ¬ - ¬ - ¬ - ¬ - ¬ - ¬ - ¬ - ¬ - ¬ - ¬ - ¬ - ¬
WINNER VIA PINFALL: SAMUEL CHATMAN
Match Time: 9:15
¬ - ¬ - ¬ - ¬ - ¬ - ¬ - ¬ - ¬ - ¬ - ¬ - ¬ - ¬ - ¬ - ¬ - ¬ - ¬ - ¬ - ¬ - ¬ - ¬
Chatman's hand is raised by the referee and he looks around for Fred but he is already sauntering his way up the ramp with a grin on his face.
TYLER CAGE:
Fred did just enough to cause Bacchus to take his eye off the ball long enough for the cagey Chatman to take advantage. Ya know, I'm not even mad at him.
Chatman makes eye contact with Fred at the top of the ramp who is applauding him.
CENTURION:
I don't know how Sam is going to feel about Fred putting himself in his business.
Chatman shakes his head from left to right as we fade to commercial.
¬ - ¬ - ¬ - ¬ - ¬ - ¬ - ¬ - ¬ - ¬ - ¬ - ¬ - ¬ - ¬ - ¬ - ¬ - ¬ - ¬ - ¬ - ¬ - ¬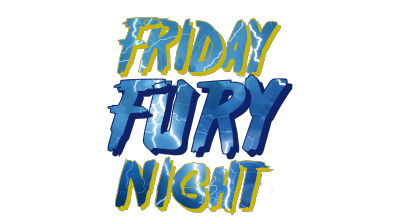 THUNDER PRO WRESTLING: FRIDAY NIGHT FURY!!
thunderpro.freeforums.net/thread/633/friday-night-fury-23-card?page=1&scrollTo=1007
¬ - ¬ - ¬ - ¬ - ¬ - ¬ - ¬ - ¬ - ¬ - ¬ - ¬ - ¬ - ¬ - ¬ - ¬ - ¬ - ¬ - ¬ - ¬ - ¬
"Paint It Black" hits the speakers and the crowd goes apeshit with hateful jeers and all manner of vulgarity. The bitch whom the song heralds doesn't emerge however. The song plays all the way to the end then stops. A few moments later the confused fans are greeted by the World's Greatest Titan Tron switching its feed to Sonya Benson who is far away from the arena.




She tips her stylish hat at the camera and opens the door to the up armored vehicle, plopping her deliciously plump rump into the driver's seat.
SONYA BENSON:
I'm sorry for not being there in person tonight. Just kidding, sorry not sorry, haha. Why would I attend that cesspool you filthy troglodytes inhabit if I didn't have to? Pfft. I'm here at my estate, about to embark on a week-long camping trip at Kymer's Camping Resort with my entourage
She gestures and the camera pans over showing Norris, Smith, and her personal attorney Litigious Larry Livingstone all packing belongings into the massive vehicle.
SONYA BENSON:
We're gonna do some hiking in the Kittatinny Mountains and the Appalachian Trail and plenty of kayaking on the lake. To be honest, the only reason I'm even doing this promotional piece is to declare a very special announcement regarding my upcoming TV Title defense against Atara Raven on the May 8th edition of that stupid goat rodeo Brawl. You see, imbeciles and neerdowells, when I made my deal with the devil and joined CCPE, certain concessions were made by myself and by Pukebrain Page. One of those was that I got one, just ONE match of my selection to name any match type and stipulation I want which cannot be overridden by Page nor Raven. I was gonna save this spicy part of the deal for a rainy day but I've decided to invoke it against Atara Raven, since her dudband, James Raven, has a penchant for booking me in unfair matches.
The fans watching this grow worried and angry, yelling and booing all sorts of things as she continues on.
SONYA BENSON:
The match will be a Tornado Handicap Match pitting me and a partner of my choice against Atara Raven. This means me and my partner get to be in the ring at the same time, ala tornado tag rules. There's no rules or specifics on who I can pick either. It can literally be anyone or anything. And just who will be my partner you are asking? Some might say it's my dashing trainer Duncan Ryder *she blushes a little*. Others might claim it's my new found acquaintance J Mont. Both are obvious choices. But, nope, wrong. Neither of them are him. My tag partner for this contest will be……..*pauses a beat for suspense sake*..... Ismini Eirene Raven. That's right, Atara. Me and your fugly gremlin faced 8 month old baby!
Centurion and Tyler Cage both go on a verbal rampage but we don't hear it due to the ENORMOUS outpouring of verbal heat and hatred for the newest low this vile bitch has concocted. Everyone is livid and yet equally horrified.
A DELICIOUSLY wicked grin stretches across the gorgeous aristocrat's features.
SONYA BENSON:
See, James and Atara, this is what happens when you mess with me. Six months ago James Raven booked me in a handicap match against Atara and Shay. Totes unfair. I fought my but off though and I WON against all odds. This is the receipt. Now of course there's a caveat to this. The match won't happen if you simply forfeit the contest ahead of time, Atara. If you don't, well, the match will consist of me and your little pint size gargoyle baby being strapped together like besties, thick as thieves, in one of those torso carriers that moms like to strut their little babies in.
(like so)
SONYA BENSON:
Do the right thing Atara. Forfeit the match. If not, you run the risk of seriously hurting your precious little poop stain kiddo. What kind of mom would put their baby through that? Oh and for extra incentive, if you don't forfeit and you do try to compete and I win, the stipulation after will be that I get joint custody of Ismini and I also become Ismini's Godmother. So, yeah, there's that to think about also. Decisions, decisions. You have a few weeks to think it over. Make the right choice.
She slams the driver door shut and honks the horn, signaling her entourage to pile in, which they do. She slings an elbow outside the rolled down driver's window and gives one more parting look at the camera.
SONYA BENSON:
Atara, may all the bad things in life that can happen to someone happen to you and only you. May you die before the sun comes up and may you rot in hell.
And with that, the scene fades with her driving off, an odd sight considering she's the one usually being chauffeured around.
¬ - ¬ - ¬ - ¬ - ¬ - ¬ - ¬ - ¬ - ¬ - ¬ - ¬ - ¬ - ¬ - ¬ - ¬ - ¬ - ¬ - ¬ - ¬ - ¬
Austin and Todrick Tabor-Ramsey step out onto the stage holding hands and to a very large pop from the crowd. Austin spins Toddy, and she stops and gives them a reminder of why she is "The Cutie With The Booty" as she gives the crowd a little show. She smiles as Austin pulls her close and plants a kiss on her lips. The two have microphones in their hands, and when the crowd begins to quiet down.
Todrick Tabor-Ramsey: "
Hey Rockstars! You sound like you missed us.
" Austin Ramsey: "
We all know they missed you, my dear. There is not a second of any day that I don't want to see you, so how about you all sound off and let her know how much you missed her.
"
The crowd roars with cheers, and Toddy blows them all kisses.
Austin Ramsey: "
We missed you too. We haven't seen you all since our huge victory at WrestleWars 8, where we retained our gold and remained YOUR WGWF TAG TEAM CHAMPIONS!
" Todrick Tabor-Ramsey: "
What a night that was; shout-out to Paul and Joe Montuori for an excellent match.
" Austin Ramsey: "
Shout out to Paul. I'm sending a special FU shout-out to the meatball, oh, and Jason Cashe. We three have unfinished business.
" Todrick Tabor-Ramsey: "
That's between you and them, but you bring up a good point about unfinished business. Damage, now that you are finished with your dance with Samuel Chatman remember how you kept sticking your nose in The Show Stealerz business here and on Twitter? I'd like to send you a formal invitation to come and dance with us and since you don't have any friends, why don't you, Punisher, if you can bring him along as well? We know that someone will need to lead that team.
" Austin Ramsey: "
I hope you didn't think that we would forget, we've just been biding our time so that you would have no excuses about being unfocused. I'm happy you beat Chatman because, well, I just don't like that douche some days. I hope you knew what you were getting yourself into when you called us out.
" Todrick Tabor-Ramsey: "
All he needs to know is that he is coming into the house that we built, and this is definitely our house. We look forward to hearing your answer.
"
Austin and Todrick raise the Tag Team Championships high in the air as their music begins to play. They share an embrace before they turn around and head to the back.
¬ - ¬ - ¬ - ¬ - ¬ - ¬ - ¬ - ¬ - ¬ - ¬ - ¬ - ¬ - ¬ - ¬ - ¬ - ¬ - ¬ - ¬ - ¬ - ¬
¬ - ¬ - ¬ - ¬ - ¬ - ¬ - ¬ - ¬ - ¬ - ¬ - ¬ - ¬ - ¬ - ¬ - ¬ - ¬ - ¬ - ¬ - ¬ - ¬
Returning to the ring from the break commercial we see twelve of the thirteen already in the ring; Peter Vaughn ©, Lexi Gold, Jim Caedus, Spencer Adams, Big Pun, Damage, Brooke Blakely, Fred Debonair, Lexi Gold, Mac Bane, "Cholo" Giovanni Santana ©, Mike Mason, and Krow have all made their entrances.
CENTURION:
Twelve of the thirteen participants are already in the ring with all that's left is finding out who the last spot goes to in this over-the-top-rope battle royale to determine the two captains for this year's War Games!
TYLER CAGE:
You forgot to mention the final two will meet in two weeks on Championship Monday, and if one of the two left standing is either Vaughn or Cholo that match will be for their championship. A lot of uncertainty, and a lot of high stakes for sure.
"THE BIG TICKET" HARVEY MARX:
It is not time to find out who the mystery entrant for the War Games captain match is going to be.
The house lights dim to darkness.
CENTURION:
Wait just a second!
TYLER CAGE:
No way!
A spotlight hits the top of the ramp where "Chronic" Chris Page emerges through the curtain.
"THE BIG TICKET" HARVEY MARX:
Making his way to the ring, he is the only 6-time WGWF World Heavyweight Champion, he is "CHRONIC" CHRIS PAGE!
CENTURION:
Talk about a surprise that has lived up to the billing! Chris Page is returning to a WGWF ring where he is looking to captain his own War Games Team?! This is unreal.
The ovation is at a fever pitch as looks of shock looks of intensity and so much more are etched on the competitor's face while Chris makes the walk down the ramp and to ringside. Page climbs up on the ring apron where he surveys the scene before slowly stepping through the ropes and entering the ring.
TYLER CAGE:
We are set! It's Main Event time! Two of these participants will be captaining teams for War Games!
The referee on the floor calls for the bell! The crowd inside CCPE Arena erupts with a thunderous ovation as all hell starts to break loose!
¬ - ¬ - ¬ - ¬ - ¬ - ¬ - ¬ - ¬ - ¬ - ¬ - ¬ - ¬ - ¬ - ¬ - ¬ - ¬ - ¬ - ¬ - ¬ - ¬
Battle Royale to Determine the 2 Captains for WGWF War Games- Final two left standing will earn the right to captain both War Games Teams- they will then meet in two weeks to determine who will have the first pick.
¬ - ¬ - ¬ - ¬ - ¬ - ¬ - ¬ - ¬ - ¬ - ¬ - ¬ - ¬ - ¬ - ¬ - ¬ - ¬ - ¬ - ¬ - ¬ - ¬
Cholo and Mason immediately start trading right hands, Krow pairs off with Brooke Blakely, Lexi and Damage, Pun and Adams, Caedus and Debonair, and Bane and Vaughn leaving the odd man out to be Chris Page. The crowd is on fire as fists fly all over the place in the ring. We catch Krow driving Blakely back into a neutral corner where he looks to hoist her up over the top rope. On the other side of the ring Damage drives Lexi into the mat with a sidewalk slam before seeing Spencer Adams with the upper hand on Big Pun. Damages blindside Adams allowing Big Pun and Damage to start assaulting Adams with right hands and boots. Blakely fights free from the clutches of Krow and reverses the positioning before laying in several shoulder blocks. Across the ring, Caedus and Fred continue to trade right hands and chops while Vaughn and Mac do the same.
CENTURION:
We are going to do the best we can on calling this- but with action all over the place, there is no telling what we could miss.
Pun and Damage level Lexi with a double clothesline taking her down to the mat. Blakely spins around where she comes up behind Damage looking to send him over the top rope but Big Pun is right there to stop her in her tracks. Peter Vaughn has Mac back into the ropes where he looks to get him up and over the top rope, across the ring, Cholo finally gets the upper hand on Mason to a roar from the crowd, Krow headbutts Blakely before he comes out from his corner blasting Cholo from behind and allowing Mason to take over on the Intercontinental Champion as he sends him over the top rope where Cholo lands on the ring apron. Mason swings with a right but Cholo ducks and jabs Mason in the jaw. Krow looks for a running boot to Cholo who evades and Krow crotches himself on the top rope.

Blakely hits Krow with a dropkick sending him over the top rope and out to the floor!
"THE BIG TICKET" HARVEY MARX:
KROW has been eliminated.
Mason decks Blakely which allows Cholo to slip back into the ring. Debonair is shown with Caedus back into the ropes where he is trying to lift him over the top rope, Mac and Vaughn continue to hammer away in another corner, and Damage and Pun double team Adams. The crowd pops big time as Chris Page emerges from the corner just as Big Pun spins around. Pun locks eyes with Page before they implode! Pun decks Page, Page decks Pun, Pun decks Page, Page thumbs Pun in the eye to a huge pop from the crowd before Damage lands a thrust to the throat of Page! Lexi lands a dropkick to the left knee of Damage dropping him to one knee where she lands a STO driving him into the mat. Big Pun takes Page down with a running boot to the face! Big Pun drops down and starts choking Page with both hands across the throat.

Spencer Adams is back in the mix as he turns his attention toward Vaughn who is still trying to leverage Mac over the top rope.

Spencer comes from behind where he dumps Vaughn and Mac over the top rope only to have them both land on the apron. Mac and Vaughn start trading chops from the apron while in the ring Spencer grabs them both by the hair looking to smash their heads together! Mac and Vaughn block the attempt and each deck Spencer knocking him back toward the center of the ring. Mac and Vaughn step back through the ropes and take Adams down with a double lariat. Mac spins and decks Debonair breaking Caeudus free. Jim headbutts Fred and immediately kicks Big Pun in the face breaking his choke on Page.
TYLER CAGE:
As the field narrows down it's going to be a lot easier to keep up with everything. Thus far, Krow is the only elimination, but I feel we could lose two or three at any moment.
Brooke Blakely and Lexi pick Damage up where they take him toward the ropes and look to get him up and over the top rope. Mason slams Cholo to the mat before turning his attention toward Lexi and Blakely. Mason comes forward raking the eyes of both breaking their momentum on Damage and allowing Damage to get back into the ring. Caedus picks Big Pun up off the mat and runs him toward the ropes but it's Big Pun who puts on the brakes grabbing the top rope and its Damage who comes up behind Caedus clobbering him from behind. Damage and Big Pun start working over Caedus, Mason hammers away on Lexi in a neutral corner, Blakely has paired off with Vaughn, Spencer and Mac Bane have paired off while Cholo and Page are in opposite corners recovering.

Vaughn gets the upper hand on Blakely as he sends her into the ropes, Blakely bounces off the ropes with a baseball slide between Vaughn's legs, Vaughn spins around as Brooke pops up to her feet and lands a vicious superkick that sends Peter back into the ropes! Blakely charges Vaughn looking for a lariat, Vaughn drops out of the way low bridging the top rope and sending Blakely spilling out to the ring apron while nearby we see Mason looking to leverage Lexi over the top rope. Cholo recovers and saves Blakely by decking Vaughn and then saves Lexi by pulling Mason off her in the corner and landing a backstabber! Across the ring Mac Bane looks for a Superkick on Adams, Spencer ducks, and counters with an Electric Chair to a huge pop from the crowd! Big Pun and Damage have Caedus in a dangerous position as they have him up in a position to dump him over the top rope when Chris Page makes the save with a rib shot to Big Pun and an eye gouge to Damage! Page takes Big Pun and drives him into the ropes where he takes him up with a double leg! Big Pun holds onto the ropes. Peter Vaughn recovers and comes up behind Page dumping both Page and Big Pun over the top rope with Pun landing on the apron and Page toppling down to the floor!
"THE BIG TICKET" HARVEY MARX:
CHRIS PAGE HAS BEEN ELIMINATED.
CENTURION:
Vaughn eliminated Page!
The crowd is shocked as Page from the floor looks back up in the ring seeing Vaughn who shrugs his shoulders before he's decked by Big Pun. Big Pun steps back over the top rope while Damage fires back on Caedus. Mac Bane and Spencer Adams are starting to stir, Lexi picks Mac Bane up and sends him sailing over the top rope, but Mac puts on the brakes and counters the positioning sending Lexi into the ropes, Lexi bounces off the ropes and into a Pop Up Powerbomb by Bane!

Cholo has Mason back into the ropes and Blakely joins him to try and get Mason over the top rope.

Across the ring, Spencer Adams starts to stir. Mason rakes Cholo and Blakely across the eyes breaking their attempt at elimination. Adams gets back to his feet where he spins Vaughn around and takes him down with a double-leg takedown! Adams takes the mount on Vaughn and starts hammering down with right hands. Across the ring Damage hammers away at Caedus backing him up into the ropes. Damage charges looking for a Big Boot but Caedus ducks and sends Damage crotching himself on the top rope before falling back down into the ring before Caedus can capitalize. Bane pulls Adams off Vaughn while Lexi sees an opportunity to get Mason as he takes Blakely and Cholo down with a double clothesline. Lexi charges toward Mason who turns around and sees it coming. He sidesteps Lexi and sends her sailing over the top rope and down to the floor!
"THE BIG TICKET" HARVEY MARX:
LEXI GOLD HAS BEEN ELIMINATED
The crowd boos the elimination of Lexi Gold as Mike Mason blows her a kiss from the ring. Mason spins around where Cholo lands a lariat and sends Mason spilling over the top rope and out to the ring apron! Mason lands on his feet on the apron where Cholo swings with a right hand that Mason blocks and counters with a right hand rocking Cholo backward and allowing Mason to step through the ropes only to eat a Superkick from Cholo! Across the ring Mac and Vaughn stomp away at a downed Spencer Adams. Fred Debonair spins Cholo around and laces him across the chest with a series of knife-edge chops echoing throughout CCPE Arena. Big Pun holds Caedus for Damage who swings with a wild right hand, Caedus breaks free and Damage decks Big Pun! Caedus comes up behind Damage and sends him over the top rope and out to the floor!
"THE BIG TICKET" HARVEY MARX:
DAMAGE HAS BEEN ELIMINATED!
TYLER CAGE:
Lexi and Damage have both been eliminated!
Fred takes Cholo and sends him sailing toward the ropes, Cholo bounces off the ropes into a tilt-a-whirl that Cholo counters into a head scissors takeover! Fred pops back up to his feet where Cholo mows him down with a lariat! Cholo spins around and eats a Superkick from Caedus! Brooke Blakely is back in the mix as she takes Caedus down with a spinning heel kick! Blakely pops back up to her feet where she comes up behind Vaughn spinning him around before driving a boot to the midsection! Blakely spikes the Champion head-first into the mat with a DDT! The crowd is getting behind Brooke as she nips up to her feet and is met by Big Pun who grabs her by the throat! Big Pun hoists Blakely up into the air and chokeslams her over the top rope and down to the floor!
"THE BIG TICKET" HARVEY MARX:
BROOKE BLAKELY HAS BEEN ELIMINATED!
The crowd boos Big Pun who smirks as he admires his handiwork.
CENTURION:
Out goes Blakely!
TYLER CAGE:
Thank GOD the field is narrowing down, maybe we won't lose sight of anyone, again.
CENTURION:
SHHHHHH! Nobody is supposed to know, now they're going to go back and find out on the replay!
Mac Bane picks Spencer up but as he does Adams counters with a jawbreaker. Adams fights from underneath driving a right hand into the gut of Bane allowing Spencer to get to his feet. Mac swings with a right that's blocked by Adams and it's Adams who lands a right, followed by a second, then a third as he takes Mac down with a running lariat. Across the ring Mason is back up and choking Cholo with a boot across the throat in a corner, Big Pun picks Fred up off the mat, scoops Debonair up over his shoulder, and points toward the ropes. Big Pun looks to send Fred over the top rope with a running power slam, Fred slips down the back of Pun and shoves him forward into the ropes, Pun bounces off the ropes and into the Code Breaker from Debonair!

Big Pun is sent back into the ropes with the momentum and it's Fred to sends Big Pun over the top rope and out to the floor with a running clothesline.
"THE BIG TICKET" HARVEY MARX:
BIG PUN HAS BEEN ELIMINATED!
The field starts to separate as Spencer backs away to one corner while Fred is shown whispering in Vaughn's ear. Vaughn calls over Mac while Jim is getting back to his feet. Fred motions for Jim to come over as they realize there is strength in CCPE numbers. Mason stops choking Cholo and turns around to see Spencer in one corner and Fred, Vaughn, Mac, and Caedus across from them. Mason steps away from Cholo as he continues to survey the surroundings.
CENTURION:
Wait just a second, I don't think I like where this is going.
TYLER CAGE:
It looks like Fred, Vaughn, Caedus, and Mac Bane have pulled themselves together versus fighting with each other. They have a huge numbers advantage.
CENTURION:
If they team up with each other they can almost guarantee CCPE will captain both teams heading into War Games.
Mason stands off by the ropes while Cholo gets to his feet in the nearby corner. Fred gets cocky as he points at Spencer, he points at Mason, he points at Cholo and waves bye-bye to them. The crowd roars with boos at the notion of CCPE aligning for the greater good. Suddenly Mac steps away from the pack and makes his way into the vacant corner. Fred starts to question the move. Jim Caedus steps away from Vaughn and Fred by the ropes between Fred and Vaughn and Mac Bane.
TYLER CAGE:
Wait just a second here! Mac Bane and Jim Caedus are on their own!
CENTURION:
Let's go!
CCPE Arena is rocking as Fred mouths off toward Caedus causing Caedus to step right in his face. Fred tries to calm the situation when Mason charges forward shoving Caedus in the back sending him crashing into Debonair! Spencer charges across the ring pairing off with Vaughn! Cholo and Mac Bane meet in the center of the ring where they begin trading right hands back and forth while Mike Mason backs away watching everything unfold! Spencer drives Vaughn back into the ropes where he looks to send him over the top rope. Mason makes his move coming up behind Spencer where he dumps both Adams and Vaughn over the top rope only to have them land on the apron of the ring.

Caedus shoots Fred across the ring, Fred bounces off the ropes and is caught with a snap power slam.

Cholo gains the upper hand on Mac snapping off a suplex!

Mason looks for a double clothesline to Vaughn and Adams to knock them off the apron, both men drop out of the way low bridging the top rope sending Mason spilling over the top rope! Vaughn and Adams roll under the ropes back into the ring! Mason manages to latch onto the top rope with only ONE foot touching the floor! He pulls himself quickly up to the ring apron saving himself from elimination!

Adams and Vaughn get back to their feet and Caedus takes them both down with a double clothesline!
TYLER CAGE:
All bets are off in this one tonight, Cent. Two of these talented athletes are going to be left standing… the question is, who.
Fred starts getting back to his feet where he comes up behind Caedus and looks to throw him over the top rope, Caedus reverses and sends Fred over the top rope to the apron of the ring. Jim swings with a right hand, Fred blocks and thumbs Caedus in the eye. The crowd roars as JOHNNY BACCHUS jumps the ringside railing and comes up yanking Fred's legs out from underneath him causing him to fall to the floor!
"THE BIG TICKET" HARVEY MARX:
FRED DEBONAIR HAS BEEN ELIMINATED!
Bacchus and Debonair start throwing shots on the floor but security floods in separating the two and clearing them from ringside. In the ring, Caedus and Cholo meet with an exchange of right hands while Vaughn and Adams are shown getting back to their feet. Mac Bane rolls toward a neutral corner where Mason is there to stomp away at Mac Bane. Cholo looks to send Jim over the top rope but Caedus puts on the breaks. Mason blasts Adams from behind before being met with a front handstand from Vaughn who snaps Mason over with a head scissors take over!

Vaughn spins around where Mac has gotten to his feet and connects with a Superkick to Vaughn!

Cholo spins around as Mac Bane is charging toward him but it's Cholo who elevates Bane over the top rope and out to the floor with a back body drop!
"THE BIG TICKET" HARVEY MARX:
MAC BANE HAS BEEN ELIMINATED.
Caedus is in one corner, Cholo in another, Vaughn in another, Adams in the fourth with Mason finding his way in the center. Mason starts looking around and finds himself in dire straights. Mason definitely flips them all off which brings all four men rushing Mason and taking him from all sides. Mason tries to fight his way but the numbers are just against him as they beat him down into the mat to the roar from the crowd. Cholo reaches down picking Mason up off the mat and hurls him toward the ropes, Mason reverses and it's Cholo who is sent over the top rope and out to the ring apron! Spencer Adams looks to deck Mason but Mike moves causing Adams to inadvertently strike Cholo in the jaw sending him crashing down to the floor!
"THE BIG TICKET" HARVEY MARX:
CHOLO HAS BEEN ELIMINATED.
CENTURION:
We are down to FOUR!
There is no rest for the weary as Mason and Adams pair off while Vaughn and Caedus pick off where they've left off! Mason fights Adams back into a corner where he looks to elevate him up and over the top rope. Caedus drops Vaughn with a clubbing blow! Caedus spins around seeing an opportunity and comes up helping Mason elevate Adams up higher against the top rope. Peter Vaughn works his way to his feet where he comes up behind all three men dumping them all over the top rope with Mason dropping down to the floor while Caedus and Adams land on the ring apron!
"THE BIG TICKET" HARVEY MARX:
MIKE MASON HAS BEEN ELIMINATED.
Caedus and Adams pull themselves to their feet! Vaughn swings at Adams, Adams blocks but when he does Caedus lands a Superkick that sends Adams sailing off the apron and crashing down to the floor.
¬ - ¬ - ¬ - ¬ - ¬ - ¬ - ¬ - ¬ - ¬ - ¬ - ¬ - ¬ - ¬ - ¬ - ¬ - ¬ - ¬ - ¬ - ¬ - ¬
WINNERS AND CAPTAINS OF RESPECTIVE WAR GAMES TEAMS: PETER VAUGHN AND JIM CAEDUS
Match Time: 39:13
¬ - ¬ - ¬ - ¬ - ¬ - ¬ - ¬ - ¬ - ¬ - ¬ - ¬ - ¬ - ¬ - ¬ - ¬ - ¬ - ¬ - ¬ - ¬ - ¬
Caedus steps back through the ropes where he and Vaughn go face to face. Both men spout off at each other before going nose to nose with loud CCPE Arena behind them.
CENTURION:
Not only do we have our captains, we also have our MAIN EVENT for Championship Monday in two short weeks as PETER VAUGHN will defend the WGWF World Title against JIM CAEDUS where not only will the winner leave with the title, but the first pick of the Draft. Business has just picked up.
Brawl fades to black…
Krow- Eliminated by Brooke Blakely.
Chris Page- Eliminated by Peter Vaughn
Lexi Gold- Eliminated by Mike Mason
Damage- Eliminated by Jim Caedus
Brooke Blake- Eliminated by Big Pun
Big Pun- Eliminated by Fred Debonair
Fred Debonair- Eliminated by Johnny Bacchus
Mac Bane- Eliminated by Giovanni Santana
Giovanni Santana- Eliminated by Spencer Adams
Mike Mason- Eliminated by Spencer Adams, Jim Caedus, and Peter Vaughn
Spencer Adams- Eliminated by Jim Caedus
Winners: Peter Vaughn and Jim Caedus.
¬ - ¬ - ¬ - ¬ - ¬ - ¬ - ¬ - ¬ - ¬ - ¬ - ¬ - ¬ - ¬ - ¬ - ¬ - ¬ - ¬ - ¬ - ¬ - ¬
Match Credits: Kat Jones and Chris Page
Segment Credits: Lexi Gold, Todrick Ramsey, Mac Bane and Bam Miller, Sonya Benson
Graphics: Lexi Gold
¬ - ¬ - ¬ - ¬ - ¬ - ¬ - ¬ - ¬ - ¬ - ¬ - ¬ - ¬ - ¬ - ¬ - ¬ - ¬ - ¬ - ¬ - ¬ - ¬
[/i][/div][/b][/i][/div]